Hello Friends,
We hope you are all enjoying a great week, and we are looking forward to seeing all of you again out this weekend for our tastings. Memorial Day is coming up and we want to take this time to thank those men and women that have given their lives for our country so that we can all bear the fruits of freedom.
We have some featured items for Memorial Day including our Baby Back Ribs and Kobe Beef Patties. You can check them out by clicking here.
Harvest Ranch El Cajon Wine Tasting:
Friday, May 24th, 2013 – 5pm – 7pm
759 Jamacha Road
El Cajon, CA 92019
619-442-0355
View Map
Overview: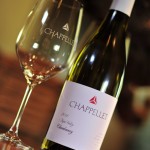 This Friday at El Cajon we will be comparing some Old World wines versus New World counterparts. Since California shocked the world at the Paris Tasting of 1976, the New World wines have been on a roll, and a large percentage of California wine drinkers prefer their states wines to those of France, Spain, and Italy. The Old World has seen a resurgence though, and their wines are driving to reclaim their lofty position of by-gone days. Stop in and see if the selected Old World challengers can convince you they are better than the New World defenders we have chosen!
Selections:
Patrick Piuze Vendanges Chablis 2008 (Reg. $29.99) ($24.99 Tonight)
The coolness of the 2008 vintage definitely shows with this wine, which is typically ripe to the point of tropicality, but that's not the case here. The nose displays more obvious Chablis character than is typical with rich, round and generous medium-bodied flavors that are also finer than usual, all wrapped in a lingering, if not overly complex finish.
Chappellet Chardonnay 2011 (Reg. $29.99) ($24.99 Tonight)
2011 was an extremely cold year in Napa, also. This wine shows layers of melted butter, brown sugar and beautiful spicy oak, which contribute to the complex Burgundian character.
Michele Chiarlo Barbera 2011 (Reg. $17.99) ($14.99 Tonight)
Sweet blackberry, plum and pomegranate fruit is fresh and vibrant as this red unfolds across the palate. Hints of flowers and spices intermingle, but this is more about the juicy fruit. Wine Spectator Top 100 for 09′ Vintage
Jeff Runquist Barbera 2009 (Reg. $19.99) ($16.99 Tonight)
Shows bright red cherry flavors with soft tannins, resulting in this being a pleasant, easy drinking wine. There is a touch of plum and spice that filters through on the end of the palate. Jeff recently was the recipient of the prestigious Andre' Tchelistcheff Winemaker of the Year Award.
Alto Moncayo 2007 (Reg. $49.99) ($42.99 Tonight)
Round, rich, and voluptuous on the palate, this opulent effort is all about pleasure.  There's a firm but lively structure and a warm, spicy finish. 94 Points Wine Advocate.
Lewis Cellars Alec's Blend 2008 (Reg. $59.99) ($49.99 Tonight)
Provocative, plush and round on the palate, a cloak of moderate tannins keeps the fun in check. Tons of redolent, ripe-on-the-vine blackberry aromas cavort with tempting vanilla-laced oak and cinnamon spices. 94 Points Wine Spectator.