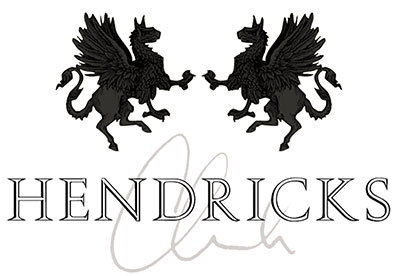 Charles Hendricks Wine Tasting
We're proud this weekend to offer an exciting flight of wines from various labels that were crafted by noted winemaker Charles Hendricks, who follows this philosophy of turning grapes into flavorful wines:
"It is a wonderful game of hide and seek that we play with Mother Nature…It is nature's glory to conceal, and the winemaker's glory to reveal, to discover and to persuade the grapes to unveil their highest potential, It is the playfulness of guessing when and how much to step in, that is at the heart of the winemakers' task."
A Chardonnay, Merlot, Zinfandel and a couple of Cabs from grapes ranging from Mendocino to Napa to Lodi will be available in limited quantities for your tasting pleasure.
Please join your host, Bill Callahan, and sample this well-crafted assortment of great wines served up with our usual fine fruits and cheeses.
Harvest Ranch El Cajon Wine Tasting Event:
Friday, June 27th, 2014  5pm – 7pm
Saturday, June 28th, 2014 3pm-5pm

759 Jamacha Road
El Cajon, CA 92019
619-442-0355
View Map
Featuring the "Charles Hendricks Wine Tasting"

This weekends selections: $15.00

Rock and Vine Chardonnay 2013    ($15.49 During Tasting)

Fruit for this Chardonnay was sourced from a single parcel beside the Russian River in the Mendocino AVA. It displays quintessential crisp Mendocino flavors of Asian pear, apple and wildflower honey and finishes with flavors of creamy vanilla and caramel.
Parcel 41 Merlot 2012   ($18.99 During Tasting)
A supple and elegant Merlot made from Stags Leap grapes that still has the structure, depth and richness you find in more expensive offerings this wine is enormously rich, ripe and concentrated showing layers of blackberry, currant and mocha.
Chasing Lions Cabernet Sauvignon 2012   ($15.49 During Tasting)
This cab is rich in structure and finesse and features dark fruit aromas of black cherries, violets, and cassis with blackberry, anise and raspberry notes enhancing the bouquet.
Twenty Bench Cabernet Sauvignon 2012   ($21.99 During Tasting)

This label purchased 20 tons of exceptional Cabernet Sauvignon grapes from a Napa Valley vineyard and asked winemaker Charles Hendricks, to have fun and do his thing and the result offers complexity, structure balance and soft tannins.
The Messenger Zinfandel 2012   ($15.49 During Tasting)

A zin crafted from 80-plus-years-old vines in Lodi featuring intense aromas of earth, rosemary and lavender with voluptuous, jammy flavors of blackberry and cinnamon perfectly suited for hearty dishes and pungent cheeses.