Return of the Press Cellars Tasting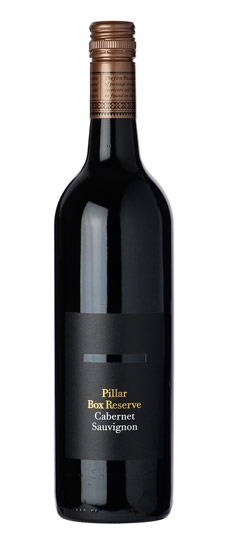 We've fallen in love with the Press Cellars Cabernet Sauvignon that highlighted a tasting early this year and now we're going to sample some new Press releases that will rank right up with the Cab in quality.
First, a Chardonnay from the Bacigalupi Vineyard in the Russian River Valley, the vineyard that supplied the grapes for the Chardonnay that won the historic 1976 Paris tasting that in one day put California wines on the world's map of quality.
Then we'll sample the ultra-rich Press Pinot Noir from the Helluva Vineyard and finish with three flavorful bargains, a J Pilar Cabernet Sauvignon (for those crying out for Southern California wines), a terrific Bogle blend and a deep JAQK Napa Syrah.
We invite you to stop by and enjoy these excellent wines that are discounted for the events and join your fellow tasters and another varied assortment of cheeses and other goodies with your host, Bill Callahan.
Harvest Ranch El Cajon Wine Tasting Event:
Friday, October 24th, 2014  5pm – 7pm
Saturday, October 25th, 2014  3pm – 5pm

759 Jamacha Road
El Cajon, CA 92019
619-442-0355
View Map
This weekends selections: $15.00

Press Cellars Chardonnay 2013       ($27.99 During Tasting)

This full-bodied Russian River Chardonnay from a historic vineyard exhibits crisp minerality along with notes of pear, pineapple and orange blossom as well as a splendidly integrated oak profile.
Press Cellars Pinot Noir 2013        ($33.99 During Tasting)
An ultra-rich Pinot Noir, showing nice weight and an impressively rich mid-palate of dark cherries, berries and lively, gripping acidity with a fresh, pure finish from aging in 60 percent new French Oak.
J Pillar Cabernet Sauvignon 2010      ($16.99 During Tasting)
Grapes from the Santa Rosa Plateau north of Temecula produce a wine that features dry black cherry, spice, mint, wood, and dark spices (cloves and allspice) arising from the glass. Mouth-filling, dark fruit with savory back notes.
Bogle Essential Red Blend 2012     ($10.49 During Tasting)

A compelling blend of California's finest plantings of Old Vine Zinfandel, Syrah, Cabernet Sauvignon and Petite Sirah, this wine surpasses all expectation for pure enjoyment and approachability.
Soldiers of Fortune Syrah 2007     ($16.99 During Tasting)

Napa Valley grapes provide an entry that is smooth, lush and viscous. The interaction between the acidity and sense of sweetness is intriguing. The tannins are very fine-grain on the evolution and become more firm allowing for a long, dense finish.