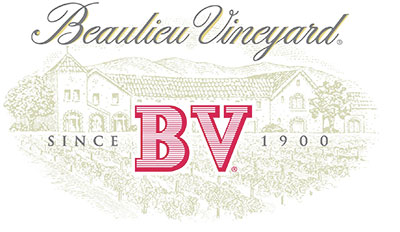 The BV Tasting
Let's welcome in the new year with a flight of wines from an old friend and one of California's best-known winemakers: Beaulieu Vineyard. The rich legacy of Beaulieu Vineyard began with Georges de Latour's vision of making Napa Valley wines that would rival the finest wines of his native France and his pioneering role in California winemaking.
We'll start off with cool-climate coastal Merlots and Cabernet Sauvignon before moving into a classic Rutherford Cab from Napa. The always highly rated Tapestry will follow and we'll finish with a zesty, peppery Zinfandel.
We think you'll find these wines not only tasty but also great values so join your fellow tasters and host Bill Callahan, who will provide a tasty spread of cheeses, crackers and meats to accompany these fine wines.
Harvest Ranch El Cajon Wine Tasting Event:
Friday, January 2nd, 2015  5pm – 7pm – $20/person
Saturday, January 3rd, 2015  3pm – 5pm – $15/person

759 Jamacha Road
El Cajon, CA 92019
619-442-0355
View Map
BV Coastal Merlot  2012     ($12.99 During Tasting)

This dependable Merlot offers an accessible combination of fruit and spices perfect for everyday enjoyment. Lovely red fruit aromas and peppery oak notes, greet the nose. The palate is lively and bright, brimming with ripe plum and juicy black cherry flavors.
BV Coastal Cabernet Sauvignon 2013           ($12.99 During Tasting)
Toasted oak and dark fruits lead to a well- balanced expression of blackberry, black cherry and black currant in equal parts to the toasty, vanilla-oak spices. Juicy and long, the palate is structured by ripe, easy tannins.
BV Rutherford Cabernet Sauvignon 2012       ($33.99 During Tasting)
This wine exudes the personality and quality of grapes grown on Napa Valley's Rutherford Bench  with briary blackberry, dark plum, black cherry, chocolate and tobacco leaf. The famous Rutherford Dust lends cocoa-powder tannins and texture.
BV Tapestry 2011     ($38.49 During Tasting)

The low-yields of an exceptional cool vintage produced a wine of refined elegance with five Bordeaux-heritage varietals contributing layers of flavor complexity with a core of briary blackberry and cassis expression and nuances of ripe plum, rose, forest loam and graphite.
BV Coastal Zinfandel  2011     ($12.99 During Tasting)

A delicious jumble of berries, including black cherry, blackberry and raspberry, in typical Zin full aromas and zesty flavors. A dash of peppery spice mingles with toasty oak nuances to add complexity.