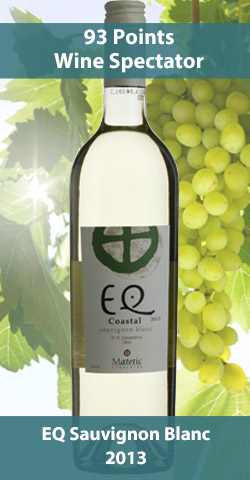 Critics' Choices Tasting
What do all the wines in this weekend's flight have in common? The wine critics absolutely love them. This week's tasting includes a wildly popular Argentinean sparkler and four other wines all rated 90 points or better by serious wine reviewers.
We'll start off by revisiting the sparkling New Age white to cool off with because it's perfect for the hot weather we've been suffering through. Next, we'll sample a touted Sauvignon Blanc from Chile, a Spanish Tempranillo, a Chilean Cabernet Sauvignon and finish with a typically bold Australian Shiraz.
These are quality wines at our tasting discounted prices so please stop by and enjoy the company of your fellow tasters and another varied assortment of cheeses and other goodies with your host, Bill Callahan.
Harvest Ranch El Cajon Wine Tasting Event:
Friday, September 19th, 2014  5pm – 7pm
Saturday, September 20th, 2014  3pm – 5pm

759 Jamacha Road
El Cajon, CA 92019
619-442-0355
View Map
This weekends selections: $15.00

New Age White 2012       ($9.49 During Tasting)

We're breaking out the perfect hot-weather refresher again with this Argentinean non-vintage, semi-sparkling blend of 90% Torrontes and 10% Sauvignon Blanc served on the rocks with a lime squeeze.
EQ Sauvignon Blanc 2013       ($15.49 During Tasting)
This Chilean winner features aromas of mango, lychee and papaya with notes of apple custard and lime peel. The mouth is concentrated, fruity and fresh, dominated by a persistent mineral overtone. – 93 Points WA & WS
Muriel Reserva Tempranillo 2008      ($16.99 During Tasting)
This Spanish red has good intensity and balanced vanilla notes from oak maturation. The palate boasts mature red fruits along with hints of licorice and spice. Elegant, with a very long, satisfying finish. – 95 Pts Decanter Magazine
Koyle Cabernet Sauvignon 2011     ($15.49 During Tasting)

This Chilean cab is deeply colored, with plenty of black fruit character, showing a great presence of currant and blueberry, with hints of exotic spice and cedar.  Ripe tannins are solid and velvety, and come together beautifully, with a silky and balanced finish. – 90 Points WS
3Rings Shiraz 2012     ($16.99 During Tasting)

The wine is an opaque purple-black with a reddish-blue hue. A powerful fusion of layered rhubarb, dark berries and plums merge with aromas of cedar and tobacco. The palate reveals an underlying complexity of black olive, peat moss, and anise. – 90 Points WS