The Dueling Cabs Tasting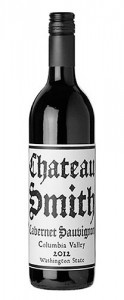 No doubt about it, Cabernet Sauvignons are our biggest sellers and we're offering a range of different styled Cabs for your tasting pleasure this weekend.
We'll start off the flight with a tasty Pomelo Sauvignon Blanc before shifting to the reds, beginning with a Paso Robles Cab from the vaunted 2012 vintage.
From there we'll taste a 90-point-rated Columbia Valley Cab, and two deep and rich Napa Cabs, one from Newton and other from Press Cellar's Howell Mountain vineyards.
We think you'll find these wines quite interesting and enjoyable so please join your fellow tasters and host Bill Callahan, who will provide an assortment of cheeses, crackers and meats to accompany these fine wines.
See you this weekend.
Harvest Ranch El Cajon Wine Tasting Event:
Friday, January 30th, 2015  5pm – 7pm – $20/person
Saturday, January 31st, 2015  3pm – 5pm – $15/person

759 Jamacha Road
El Cajon, CA 92019
619-442-0355
View Map
Pomelo Sauvignon Blanc 2013     ($12.99 During Tasting)

An exotic white, offering notes of tropical fruits, fresh acids, a honeyed mid-palate, and soft, off-dry flavors. This white wine delivers plenty of flavor authority and deliciousness, which is what wine is all about.
Liberty School Cabernet Sauvignon 2012      ($12.99 During Tasting)
This 13.5 % alcohol-level Paso Robles Cab exudes aromas of plum, blackcurrants, blackberry with flavors of juicy raspberries and black cherries dominating as the wine unfolds on the palate and finishes with lingering, earthy hints of cherry.
Chateau Smith Washington Cabernet Sauvignon 2012       ($16.99 During Tasting)
"An outstanding Columbia Valley wine, the 2012 Chateau Smith (93 % Cab, 6% Petite Verdot and 1% Malbec) gives up  big blueberry, spice, crushed flowers and violets in a seamless, sexy, yet fresh and delicious package. A superb value." – 90 Points Robert Parker
Newton Cabernet Sauvignon 2010     ($25.99 During Tasting)

This Napa vintage offers a pure expression of Cabernet Sauvignon. Layers of black plum, white chocolate, vanilla and anise aromas arise leading to smoky plum, blackberry and supple leather flavors on the palate.
  Press Cellars Cabernet Sauvignon 2011     ($32.99 During Tasting)

Consistent temperatures and superb drainage on the high slopes of Napa's Howell Mountain produced complex Cab grapes blended with 4% Cabernet Franc for a decadent richness that lingers on the palate. Nuances of flavors through 28 months in 100% French oak barrels complement the fruit.