The Pali Winery Tasting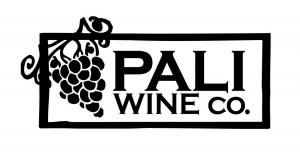 The Pali Winery in Lompoc is enjoying a growing reputation as a solid producer of high-rated wines, particularly Pinot Noirs, and this week we'll feature a flight of wines true to the winery's philosophy of crafting affordable wines without sacrificing quality. Two of this week's selections made Wine Spectator's Top 100 wine list.
We'll start off with something different, a Grenache white that pairs beautifully with oysters, followed by two terrific Pinot Noirs, one with grapes from the Sonoma Coast and the other from Santa Barbara. Just for fun, we'll mix in an Italian blend from the Adriatic Coast and then wind up with the Pali Tower 15 Paso Robles Cabernet Sauvignon.
We think you'll find these wines quite interesting and enjoyable so please join your fellow tasters and host Bill Callahan, who will provide an assortment of cheeses, crackers and meats to accompany these fine wines.
Harvest Ranch El Cajon Wine Tasting Event:
Friday, February 6th, 2015  5pm – 7pm – $20/person
Saturday, February 7th, 2015  3pm – 5pm – $15/person

759 Jamacha Road
El Cajon, CA 92019
619-442-0355
View Map
Pali Tower 15 Grenache Blanc 2013     ($15.99 During Tasting)

A refreshing white wine that would pair beautifully with raw oysters. Aromas of white peach, honey suckle, ripe grapefruit, and mandarin orange. Structured with lychee and honeydew and accented by almond paste, star fruit, and a clean minerality.
Pali Riviera Pinot Noir 2012      ($19.99 During Tasting)
Big and dense from Sonoma Coast with blueberries, anise, dried lavender, cedar and black truffle on the nose.  A full mouth feel of currants, raspberry, iron, pomegranate and sage follows. Loads of fruit on the palate for a long finish.  – 93 Points Pinot Report
Pali Huntington Pinot Noir 2012       ($20.99 During Tasting)
Santa Barbra grapes produce a wine with aromas of wild berries, white pepper, violets and light oak.  A full mouth feel of sweet black cherry, cinnamon, milk chocolate finishing with sea salt. #86 on Wine Spectator Top 100 Wines of 2014.  – 90 Points Wine Spectator
Di Majo Norante Molise Ramitello 2011     ($18.99 During Tasting)

Constructed from some of the best Montepulciano and Aglianico grapes grown in Southern Italy off the Adriatic Coast. Aromas of plums, forest fruits, dark chocolate, leather, and licorice. A rich and velvety body pushes flavors to continue over a long and intriguing finish. Another of Wine Spectator's Top 100 Wines. – 90 Points Wine Spectator
  Pali Tower 15 Cabernet Sauvignon 2011     ($27.99 During Tasting)

Complex aromatics mask a big brooding Paso Robles Cabernet with blackberry, earth, cherry, cinnamon, cedar and plum. Ultra-concentrated sweet black currant, fresh blackberry and carbon marry with a chewy and rich texture to complete this intense, sophisticated wine.