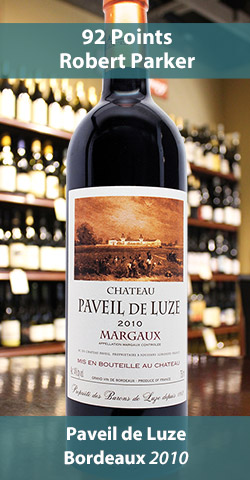 "THE FRENCH CONNECTION TASTING"
Hi, Folks!
Since we haven't sampled much of the French stuff lately we're putting out a very nice assortment of samples from some of the most important wine-growing areas in the world.
A Grand Cru Chablis, a White Burgundy, a Premier Cru Red Burgundy, a highly-rated Margaux from Bordeaux, a bargain-priced Cotes du Rhone and a fresh, fruity Chateauneuf du Pape fill this week's wine list.
"A votre sante!" – Bill Callahan
Harvest Ranch El Cajon Wine Tasting Event:
Friday, March 14th, 2014  5pm – 7pm
Saturday, March 15th, 2014  3pm – 5pm
759 Jamacha Road
El Cajon, CA 92019
619-442-0355
View Map
Featuring the "The French Connection" Tastings

This weekends selections: $15.00

Piuze Blanchot Chablis Grand Cru 2008   ($64.99 During Tasting)

"Crisp, bracing purity and freshness, and a sure sense of that distinctive Chablis tang. Drinking the wine, you can't help but think of oyster shells and minerals."  – New York Times
Henri Perrusett White Burgundy 2011    ($16.99 During Tasting)
A lively wine that combines sweet and savory flavors with archetypical Macon-Villages grainy minerality as opposed to buttery California Chardonnays.
Pernand-Vergelesses Premier Cru Red Burgundy 2006     ($37.99 During Tasting)
Frequently under-appreciated, Pernand-Vergelesses often over-delivers and offers Burgundy lovers attractive wines at reasonable prices. This Pinot Noir is delicious.
Paveil de Luze Bordeaux 2010     ($33.99 During Tasting)

A blend of 70% Cabernet Sauvignon and 30% Merlot this is a dense, ruby/purple-colored Margaux exhibiting notes of forest floor, spring flowers, blueberry, black raspberry and cassis. – 92 Pts RP
Kermit Lynch Cotes du Rhone 2011     ($10.99 During Tasting)

Lynch has been a renowned importer of French wines for more than 30 years, offering great values such as this blend of Grenache, Syrah, Cinsault and Mouvedre with pleasant flavors of black plum and oak.
Domaine de la Ronciere Chateauneuf du Pape 2011     ($33.99 During Tasting)

As spring approaches this is a nice value on a light, sweet and fresh in style wine that maintains the tastes of the classic Southern Rhone blends with sweet and tart red fruits.
See you all this weekend!