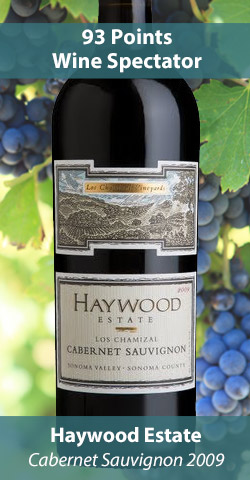 As the American trade deficit continues to dip we'll contribute to the Buy American campaign with an interesting assortment of Made-in-the-U.S.A wines. We'll start off with three offerings from Rosenblum Cellars, historically noted for their flavorful Zinfandels. The winery has created a new line dedicated to the American Spirit with three interesting, affordable wines, the Great American Wine Company Chardonnay, Red Blend and Cabernet Sauvignon. Terrific everyday wines at a reasonable price.
From there we'll step up to three heavyweights that earned very high scores from the wine critics beginning with a Morgan Santa Lucia Highlands Pinot Noir. That will be followed by a Haywood Sonoma Cabernet Sauvignon and a Landmark Sonoma Syrah.
Please join the flavorful tasting and merriment with your host, Bill Callahan, who, like Bruce Springsteen, was born in the U.S.A.
See you this weekend.
Harvest Ranch El Cajon Wine Tasting Event:
Friday, February 14th, 2014  5pm – 7pm
Saturday, February 15th, 2014  3pm – 5pm
759 Jamacha Road
El Cajon, CA 92019
619-442-0355
View Map
Featuring "Made in the USA" Tasting

This weekends selections: $15.00

Great American Wine Co. Chardonnay 2012   ($10.99 During Tasting)

This white was constructed with 100 percent Chardonnay grapes fermented in stainless steel to retain the vibrant fruit nature.
Great American Wine Co. Red Blend 2012    ($10.99 During Tasting)
Dominated by the Zinfandel for which Rosenblum is noted, this fruit-forward wine also is blended with Zinfandel, Petite Sirah and Cabernet Sauvignon.
Great American Wine Co. Cabernet Sauvignon 2012    ($10.99 During Tasting)
Like the American spirit, this Cab has a bold, rugged character. The nose is big and captivating and black cherry flavors surface on the palate.
Morgan Twelve Clones Pinot Noir 2012     ($27.99 During Tasting)

Power and finesse from the Santa Lucia Highlands, this wine is incredibly food-versatile. Number 83 of WS Top 100 wines of 2012.
Haywood Sonoma Cabernet Sauvignon 2009     ($46.99 During Tasting)

This Los Chamizal Cab is a dark, rich winner with black cherry and cassis flavors carried in a long finish that earned a 93 Point Wine Spectator rating.
Landmark Steel Plow Syrah 2008   ($25.99 During Tasting)
A splendid Syrah with a touch of Shiraz that earned 90 points from Robert Parker, who wrote "it represents a California version of a ripe, full-bodied Crozes-Hermitage from the northern Rhone Valley."
See you all this weekend!