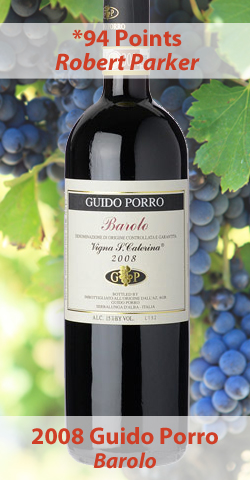 Legendary northern California wine merchant Kermit Lynch will host our tasting in El Cajon this Friday. Kate McWilliamson will be on hand to represent Mr. Lynch and pour our favorite French and Italian wines from the Lynch portfolio.
If you are not familiar with Kermit Lynch, he is my favorite importer in the United States. Personally, I have enjoyed every wine that I have tried that he has brought to the United States. He began with a small retail wine shop in Berkeley, in 1972. Soon after, he discovered the secret to unraveling the mystery of French wines – he drove the wine regions and got to know the vignerons.
His first book- Adventures on the Wine Route- won the Veuve Clicquot Wine Book of the Year award, and I cannot overemphasize how good it is. Kermit has also been awarded the Order of Merit and appointed to the Legion of Honor by the French government.
You will not want to miss this tasting!
Harvest Ranch El Cajon Wine Tasting:
Friday, June 21st, 2013 – 5pm – 7pm
759 Jamacha Road
El Cajon, CA 92019
619-442-0355
View Map
This weeks selections:
Perrusset Macon 2011 (Regularly $19.99) $16.99 Tonight

Kermit and Henri Perrusset met rather serendipitously. There weren't enough tables in the restaurant and the hostess seated Kermit with Henri, who was just finishing up his meal. Their conversation blossomed, and Henri invited Kermit to visit and taste his first vintage.  We have been buying these delicious, distinctive Chardonnays ever since.
Regis Bouvier Burgundy  2011 (Regularly $24.99) $21.99 Tonight
This domaine represents terrific value for a number of reasons–a lesser-known appellation combined with quality vineyard holdings and a conscientious and talented wine grower. We consider this one of our most prized finds of the last 5 years.
Guido Porro Barolo  2008 (Regularly $42.99) $36.99 Tonight
"Simply put, these are the very finest wines I have ever tasted from Guido Porro. They also happen to be among the most fairly priced Barolo fans will come across in today's market." Robert Parker – 94 Points
Domain Tempier Bandol 2010 (Regularly $44.99) $37.99 Tonight
Of all of the domaines we represent, no other serves more as our cornerstone, or stands more in the defense of terroir. The Peyraud family restored the Mourvedre grape to its former glory, raising deep and structured wines of such refinement and longevity that it has made Domaine Tempier truly a Grand Cru de Provence.
Kermit Lynch Cote du Rhone 2010 (Regularly $12.99) $10.99 Tonight

2010 was a great vintage, but with a reduced production, which makes this value priced Rhone blend all the more remarkable.  Kermit Lynch was the first to champion the benefits of unfined and unfiltered wines, long before they had become fashionable.
We hope to see you at the tasting.
Patrick Campbell