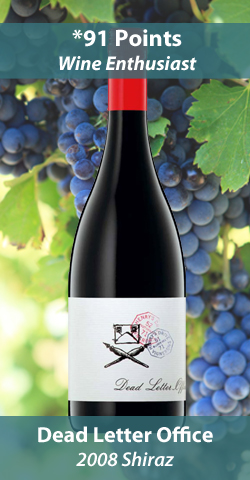 This Friday at Harvest Ranch El Cajon, we welcome Daniel Morando of Quintessential Wines to the tasting room.  Daniel will be pouring an assortment of his finest wines for your pleasure.
Daniel represents some of the finest wines from Australia, South America, and Italy.  He'll be showcasing a fantastic Moscato from Asti, Italy, and some highly rated big reds from two of the finest producers in Australia, Henry's Drive and Shirvington.
You don't want to miss this one!
~ Patrick Campbell
Harvest Ranch El Cajon Wine Tasting:
Friday, August 23rd, 2013 – 5pm – 7pm
759 Jamacha Road
El Cajon, CA 92019
619-442-0355
View Map
Quintessential Wines
This weeks selections: $15.00

New Age White ($10.99 During Tasting)

New Age white is a fruity blend of Torrontes & Sauvignon Blanc.  It has a slight effervescence to it, sometimes so subtle it is barely detectable.  The little sparkle gives this fruity, refreshing, slightly sweet wine just the zip it needs to wake up those taste buds.  Think Moscato d'Asti, but a little more refreshing, not as sweet.  Flavors of fresh peach, pear and apricot.
 Bianchi Malbec 2010 ($19.99 During Tasting)
Balsam wood, mineral, brier, cherry blossom, and assorted black fruits titillate the nose while pointing to a full-bodied, structured, savory wine with layers of spicy black fruit flavors. Made with organically grown grapes. 90 Points – Wine Advocate.
Shirvington Cabernet  2006 ($52.99 During Tasting)
Opaque purple-colored, it exhibits a fragrant, expressive perfume of toasty oak, vanilla, spice box, black currant, and blackberry liqueur. This is followed by a racy Cabernet, slightly lean, with intense black fruit flavors, good depth and concentration, and enough structure to support 8-10 years of development in the cellar. 92 Points – Wine Advocate
Dead Letter Office Shiraz 2008  ($21.99 During Tasting)
Although this starts off showing loads of vanilla and bright, boysenberry-like fruit, this is not a simple fruity concoction; there's some elegance here, and some savory notes of coffee and roasted meat, as well. This is a rich, full-bodied Shiraz.  Editor's Choice – Wine Enthusiast – 91 Points
Luca Bosio Moscato ($14.99 During Tasting)

The bouquet is an explosion of aromas – lime-tree flowers, acacia, gooseberry and orange, and  peaches.  On the palate the bubbles form a thick coating which soon melt into freshness and sweetness.  Aftertaste is very long and dominated by an amazing taste of strawberries.
See you all at the tasting!