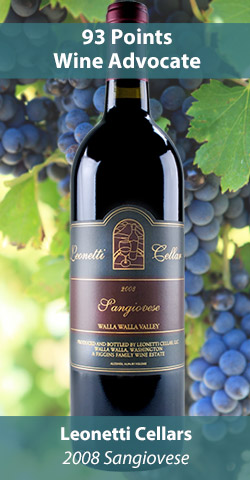 On Friday it is our good friend and wine tasting regular Arie Troyce's birthday, and upon his request we are going to pour wines from Spain.  All five wines for the evening are red, so if you prefer whites, Saturday will be the tasting for you.  We are featuring five wines from the highly acclaimed Jorge Ordonez collection. The first four are relatively inexpensive but receive great press from Robert Parker.  These relatively inexpensive wines will allow us to finish with the 2005 Finca Allende Aurus which received 98 Points from the Wine Advocate, and was called, "a thick, rich, opulent, massive wine with an exceptionally lengthy finish."
On Saturday we will be featuring three wines that I just brought into the store from Benton Lane Winery.  The night will begin with a nice Willamette Valley Rose of Pinot Noir from Cardwell Hill before moving on to an outstanding Pinot Gris and Pinot Blanc from Benton Lane.  Our first of two reds is the Benton Lane First Class Pinot Noir which received 93 Points from Wine Spectator.  In an effort to maintain the high standards it has set, Benton Lane does not produce a "First Class' Pinot Noir every year, and releases these only during the best of vintages.  The last wine will be a Sangiovese from the well received Leonetti Winery.  Leonetti has developed quite an impressive resume for producing some of the best wines available in Washington.
See you this weekend!
Jason Perry
Jonathan's Market La Jolla Wine Tasting:
Friday, January 31st, 2014 – 4pm – 7pm
Saturday, February 1st, 2014 – 4pm – 7pm
7611 Fay Avenue
(between Kline St & Pearl St)
La Jolla, CA 92037
Phone: 858.459.2677
View Map
Friday, January 31st, 2014 – 4pm – 7pm
Friday's Selections: $20.00 per person
Featuring "The wines of Spain"

2012 Garnacha De Fuego ($11.99)
"The 2012 Garnacha de Fuego offers straightforward, simple, but delicious cherry fruit intermixed with notions of loamy soil, pepper and earth. Drink it over the next several years. Just when you think you have found the wine worlds greatest value, along comes the Bodegas Brecca." Robert Parker Wine Advocate – 86 Points!
2011 Bodegas Breca Breca Garnacha ($19.99)
"The 2011 Breca was fashioned from remarkable yields of .4 tons of fruit per acre, and was aged 21 months in French oak. The long aging regime appears to have resulted in a slight  austerity, and the fruit seems slightly faded. Nevertheless, the wine offers enjoyable notes of strawberries, black cherries, dusty, loamy soil and meaty, peppery characteristics. Consume this medium-bodied 2011 over the next several years." Parker Wine Advocate – 87 Points!
2009 Vina Real Crianza ($19.99)
Another sensational value is the 2009 Rioja Vina Real Crianza. Made from 90% Tempranillo blended with other authorized varietals, this effort comes from vineyards in the foothills of Sierra Cantabria. Exceptionally ripe with a dark ruby/purple color, excellent texture, and outstanding concentration, length and equilibrium, this is one of the finest value-priced Riojas in the marketplace. Enjoy it over the next 4-5 years." R. Parker Wine Advocate – 91 Points!
2011 Bodegas Volver Tarima Hill ($19.99)
"The 2011 Tarima Hill is made from old vine Mourvedre grown at a high elevation of 2,000-2,500 feet. Aged 20 months in French oak, its sensational inky/purple color is followed by a sweet bouquet of acacia flowers, blueberry liqueur, blackberries and graphite, and a full-bodied, rich mouthfeel. This sensational red wine could easily sell for three to five times the price with no complaints. It should age easily for another 5-6 years." Robert Parker Wine Advocate – 91 Points!
2005 Finca Allende Aurus ($129.99)
"The 2005 Aurus raises the bar.  It is 85% old-vine Tempranillo and 15% Graciano. It was aged for 24 months in French oak and bottled unfiltered. Purple/black in color, the aromatics seem to have an extra dimension of complexity. Notes of pain grille, pencil lead, crushed stone, blueberry, and blackberry are superb. This leads to a thick, rich, opulent, massive wine with an exceptionally lengthy finish and a decade of aging potential. Drink this behemoth through 2040." Jay Miller Wine Advocate – 98 Points!
Saturday, February 1st, 2014 – 4pm – 7pm
Saturday's Selections: $20.00 per person
Featuring "Benton Lane Winery"

About the Winery:
Steve and Carol Girard founded Benton-Lane in 1988. They shared a passionate desire to produce great Pinot Noir but, after careful consideration, looked to Oregon where the cooler climate offered the possibility of producing Pinot Noir with better balance, structure, and more interesting flavors. Benton-Lane produced Pinot Noir exclusively until 2003, when small quantities of Pinot Gris and Pinot Blanc were produced from small 1 and 2 acre experimental plantings of each in the Benton-Lane vineyard. These wines were sold exclusively in the tasting room. In 2004, the winery began full-scale commercial production of Pinot Gris from grapes purchased from carefully selected Willamette Valley growers.
2012 Cardwell Hill Rose ($16.99)
Terrific domestic pink from the gang at Cardwell Hill. Produced from 100% Pinot Noir from the outstanding 2012 vintage, this joyous, bouncy bottle of summertime truly engages with its surprisingly dense strawberry and watermelon flavors.
2011 Benton Lane Pinot Gris ($19.99)
The 2011 Pinot Gris exudes aromas of honeysuckle blossoms, grapefruit and comice pears. It is crisp and refreshing to the palate with flavors of white peach, honeydew and lime zest. The lively acidity makes it a wonderful food wine, especially with shellfish and fresh salads.
2011 Benton Lane Pinot Blanc ($22.99)
Exhibiting complex aromas of honeysuckle, butterscotch and baking spices; this Pinot Blanc is medium bodied, with a lightly creamy texture carrying a hint of meringue with tamarind and ripe pear flavors.
2011 Benton Lane First Class Pinot Noir ($59.99)
"Fresh and vibrant, deftly playing its cherry, orange peel and black tea flavors against a veil of crisp tannins. Persists impressively on the expressive finish. Drink now through 2017. 525 cases made." –HS Wine Spectator – 93 Points!
2008 Leonetti Sangiovese ($79.99)
"The 2008 Sangiovese is redolent of dark cherries and spices. Intense, racy, and structured, this beautifully proportioned wine will perform optimally from 2012 to 2023." Jay Miller  Wine Advocate – 93 Points!"Ripe and floral, this is tightly wound with refined tannins, as carnation and violet overtones add interest to the cherry fruit. Finishes with finesse. Best from 2012 through 2017. 809 cases made." –HS  Wine Spectator – 91 Points!
Hope to see you all out this weekend!