Hello Friends,
We hope you are all enjoying a great week, and we are looking forward to seeing all of you again out this weekend for our tastings. Memorial Day is coming up and we want to take this time to thank those men and women that have given their lives for our country so that we can all bear the fruits of freedom.
We have some featured items for Memorial Day including our Baby Back Ribs and Kobe Beef Patties. You can check them out by clicking here.
Jonathan's Market La Jolla Wine Tasting:
Friday, May 24th, 2013 – 4pm – 7pm
Saturday, May 25th, 2013 – 4pm – 7pm
7611 Fay Avenue
(between Kline St & Pearl St)
La Jolla, CA 92037
Phone: 858.459.2677
View Map
Friday, May 24th, 2013 – 4pm – 7pm
Overview: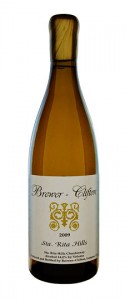 On Friday, we have five wines that will be sampling from the Vineyards of Santa Rita Hills. The Santa Rita Hills viticultural appellation is uniquely situated to receive the maritime influences that create the ideal climate for the growing of exceptional wine grapes. Inspired by the incredible potential offered within this wine region, a diverse group of talented growers and winemakers are producing some of California's most exciting Pinot Noirs, Chardonnays and other varietals.
Friday's Selections: $20.00 per person
2009 Brewer Clifton Chardonnay ($39.99)
"The 2009 Chardonnay is an absolutely gorgeous wine. Understated and classy from start to finish, it shows off layers of ripe fruit, subtle oak and spices. There is plenty of acidity to balance an expression of fruit that is generous, but just short of hitting tropical notes. Anticipated maturity: 2011-2018." Antonio Galloni  - Wine Advocate 92 Points!
2009 Zotovich Chardonnay ($37.99)
The Zotovich 2009 Chardonnay is a vivid gold color.  Zesty lemon, pear and quince aromas are underscored by vibrant minerality.  Dry, focused citrus and orchard fruit flavors offer impressive cut and thrust, with dusty mineral and floral qualities gaining strength with air.  It is an elegant, grown-up chardonnay with very good finishing clarity and cut." Stephen Tanzer 91 Points!
2009 Lincourt Pinot Noir ($24.99)
The fruit was hand-harvested and sorted in the vineyard prior to arrival at the winery. The clusters were then carefully de-stemmed to keep the berries intact. Additional hand sorting removed any jack stems before the fruit was transferred to small, stainless steel, open-top fermenters. The juice and skins were cold–soaked for four days prior to fermentation and then gently punched down for 14-24 days. After primary fermentation was complete, the new wine was drained and the skins were gently pressed. The wine was barrel aged in 100% French oak barrels (30% new).
2010 Melville Pinot Noir ($32.99)
"Melville's 2010 Pinot Noir Estate presents an intriguing fabric of sweet candied cherries, rose petals, mint and sweet herbs. This is an especially juicy, yet medium-bodied Pinot built on finesse and elegance. The 2010 is simply gorgeous. Greg Brewer used approximately 33% whole clusters here. Anticipated maturity: 2012-2016." AG – Wine Advocate 91 Points!
2008 Bonnacorsi Pinot Noir ($39.99)
"Appealing for its up-front plum, wild berry and blueberry fruit that's supple, complex and layered, elegant and full-bodied, maintaining its fruity, plummy profile on the finish. Drink now through 2016. 125 cases made. –JL" Wine Spectator 91 Points!
Saturday, May 25th, 2013 – 4pm – 7pm
Overview:
On Saturday, we will be featuring several great wines from Spain. We have selected five great wines including a 2007 Alto Moncayo Garnacha which received a 91 point rating from Wine Spectator and 94 point rating from Wine Advocate.
Saturday's Selections: $20.00 per person
2009 Bodegas Fernando Ramirez Erre Punto ($29.99)
The 2009 Erre Punto contains 70% old-vine Viura and 30% old-vine Malvasia. It is slightly more expressive with a bit more depth, concentration, and complexity.
Bodegas Fernando Remirez de Genuza ranks among the top half-dozen producers in Rioja. Fernando Remirez de Ganuza has been able to accomplish this by melding the best aspects of traditional and contemporary Rioja styles into his own unique expression. White wine is a new addition to the portfolio." Jay Miller – Wine Advocate 92 Points!
2005 Algueira Riberia Sacra ($29.99)
Medium to dark ruby-colored, it offers Pinot Noir-like aromatics with pleanty of spicy red fruits and a touch of oak.  This leads to an elegant wine with incipient complexity, a silky texture sweet red berry flavors, and good length.  The wine can be enjoyed now and over the next 6 years (02/08) Robert Parker – Wine Advocate 90 Points!
2005 Martinet Bru Priorat ($39.99)
"The 2005 Martinet Bru is purple-colored with an excellent nose of cedar, smoke, mineral, black cherry, and black currant. Structured, with enough tannin for 5-7 years of further evolution, this intense, lengthy wine will require considerable patience. The 2005 will drink best from 2008 -2015." Jay Miller – Wine Advocate 91+ Points
2006 Quinta Vale D. Maria
"The 2006 Quinta Vale D. Maria has a beautiful nose, floral with blue fruit and vanilla nuances. This aromatic wine has good structure and is one of the nicer 2006's. It will be approachable early but could use some time." Neal Martin – Wine Advocate 92 Points!
2007 Alto Moncayo Garnacha ($49.99)
"Rich yet supple, this expressive red wraps chocolate and cola notes around a core of ripe cherry and berry fruit. There's a firm but lively structure and a warm, spicy finish. Drink now through 2014. 600 cases imported. –TM – Wine Spectator 91 Points! / Wine Advocate 94 Points!