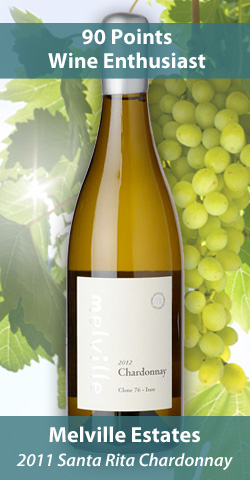 On Friday we will be visiting our friends just north in Santa Barbara County.  This area is well known for its cool climate vairetals, primarily Chardonnay and Pinot Noir.  We will begin with a Rhone Style White Blend Edelzwicker before moving to our second white the highly regarded Melville.  For reds will be try to pinot noir's Melville and Foxen.  Steve Clifton of Brewer-Clifton fame has done a fantastic job with cool climate Italian Varietals in the area, so we willculminate the tasting with his  Palmina Nebbiolo.
On Saturday we will take another short trip from San Diego to Paso Robels. This AVA is well known for its heritage varietal Zinfandel, Rhône-style wines, and "Crazy Blends," blends and styles that are unique to Paso Robles Wine Country.  We will begin with two whites. First, a Sauvignon Blanc from Niner Winery, and then second Tablas Creek, who is well known for their Rhône-style wines, with their Esprit De Beucastel Blanc which received 94 Points from Robert Parker. We will enjoy two of those "Crazy Blend" red wines from Ancient Peaks and Niner Wineries respectively before finishing with the Austin Hope Syrah, which made the prestigious top 100 wines of 2012 from Wine Spectator.
See you this weekend!
~ Jason
Jonathan's Market La Jolla Wine Tasting:
Friday, September 20th, 2013 – 4pm – 7pm
Saturday, September 21st, 2013 – 4pm – 7pm
7611 Fay Avenue
(between Kline St & Pearl St)
La Jolla, CA 92037
Phone: 858.459.2677
View Map
Friday, September 13th, 2013 – 4pm – 7pm
Friday's Selections: $20.00 per person
Featuring the wines of Santa Barbara County:
2008 Edelzwicker Santa Barb County White Blend ($24.99)
"Continuing in the style of our 2007 blend, comes the 2008 Edelzwicker, this time with equal proportions of Riesling and Pinot Blanc, both harvested around 23.2 brix from the same vineyards we used in 2007. Separately fermented in stainless tanks, and masterfully blended with 20% Gewurztraminer we harvested from Alisos vineyards. Bottled early February of 2009, this is a slow ager. Expecting to last well over a decade with intense fruit expression, the wine is showing fantastically now, and will continue to gain complexity over the next 4-6 years… and beyond. 278 cases produced." Chien Wines
2010 Melville Santa Rita Hills Chardonnay ($24.99)
The 2010 is a bright yellow-gold in color with pungent aromas of pear skin, iodine, anise and green cardamom. It shows intense orchard fruit and lemon pith on the palate, with a chalky mineral quality adding lift. The wine closes on a chewy note, with lingering notes of bitter citrus and quinine and impressive length. This is even better with an hour or so of aeration so don't hesitate to decant it." Stephen Tanzer 92 Points! Wine Enthusiast 90 Points!
2011 Melville Santa Rita Hills Pinot Noir ($34.99)
The 2011 Pinot Noir Estate, offers up a translucent ruby color as well as a complex, savory bouquet of currants, black cherries, stem, pepper, smoke and a gun flint-like minerality. This medium-bodied, supple 2011 has good ripeness, a light, clean texture and solid length on the finish. Drink now-2017. Winemaker Greg Brewer and grower Chad Melville continue to knock it out of the park with these Melville releases. The wines have individual characters and, stylistically, lean toward the more complex, finesse-driven side of the spectrum. They "wow" more for their balance and nuance than their power and richness. They also remain reasonably priced!" Robert Parker – Wine Advocate 91 Points!
2011 Foxen Santa Maria Valley Pinot Noir ($39.99)
As Foxen's most fruit-forward Pinot Noir,this wine displays the bright red summer fruit of cherries and strawberries, with notes of cinnamon and clove, a velvety texture and a long lingering finish. The majority of fruit for this bottling comes from the Pommard clone block at our Block 8-Bien Nacido Vineyard.
2004 Palmina Santa Maria Valley Nebbiolo ($54.99)
The 2004 Nebbiolo Sisquoc Vineyard has the classic tobacco leaf, licorice, truffle, red cherry, and kirsch notes. It is medium to full-bodied, more powerful than its two predecessors (14.5% alcohol) with good freshness, and a long, heady finish. Robert Parker Wine Advocate 90 Points!
 All Wines 15% Off Friday Only!
Saturday, September 21st, 2013 – 4pm – 7pm
Saturday's Selections: $20.00 per person
Featuring wines of Paso Robles:

2012 Niner Sauvignon Blanc ($19.99)
This Sauvignon Blanc has inviting tropical and floral aromas of lychee, passion-fruit, tart papaya and plumeria that jump out of the glass, tantalizing taste buds. A bright, crisp mouthfeel with balanced acidity and an underlying roundness.
2008 Tablas Creek Esprit de Beaucastel Blanc ($39.99)
The flagship white is the 2008 Esprit de Beaucastel Blanc, a blend of 65% Roussanne, 30% Grenache blanc, and a rarity of 5% Picpoul. This is really great stuff in 2008. The wine displays plenty of honeyed citrus, spring flowers, white peach, apricot, quince, and loads of wet rocks, giving a steely definition to its opulent, full-bodied, yet fresh flavors. This is a tour de force in dry white and Rhone Ranger blends. It's impossible to know how long it will last, but I would drink it sooner rather than later." Robert Parker 94 Points Wine Advocate!
2010 Ancient Peaks Renegade ($24.99)
"The 2010 Renegade comes from our estate Margarita Vineyard on the historic Santa Margarita Ranch. From missionaries to gunslingers, roughriders to outlaws, a colorful cast of characters has traversed the ranch's rugged terrain since the 18th century. In that spirit, we have made an intensely flavored blend that pushes the envelope and resists conformity, adding an adventurous twist to our family of wines. Defiantly bold and daringly elegant – this is Renegade."- Winery
2009 Niner Twisted Spur ($31.99)
This delicious estate blend of Syrah, Cabernet Franc, Petite Sirah and Carmenere is redolent with many of the qualities that we love in these varieties – notes of juicy blueberry, blackberry, mocha, caramel and sweet tobacco fill the glass. These flavors transition into beautiful earthy aromas of cedar, lichen and forest floor. Firm tannins and ideal structure combine in this lively Paso Robles blend.
2010 Austin Hope Syrah ($44.99)
This red exhibits pure, rich, ripe and concentrated layers of blackberry, boysenberry and black licorice, with tannins that give the flavors depth and traction. Drink now through 2022. 1,175 cases made. –JL Wine Spectator 93 Points! #76 Top 100 of 2012!
Hope to see you all out this weekend!