October Wine of the Month – Vina Alberdi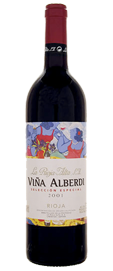 Bright cherry red, with a medium robe and clear pink tones on the edge of the glass. Good aromatic intensity, fresh with fruity hints of raspberry and wild strawberry evolving to an elegant balsamic bouquet reminiscent of mint chocolate, cinnamon and coconut shell. Well-structured and balanced to the palate, with silky smooth tannins and a vibrant, joyful acidity.
Long, mature, elegant aftertaste typical of Vina Alberdi.
Price: $14.99
Available at all of our store locations.
Visit our wine page.