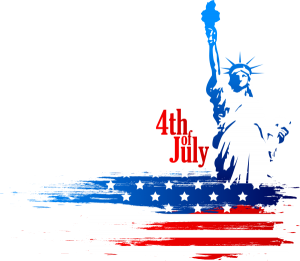 Red, White and Blue Wine Tasting
Come by and celebrate our nation's birthday with a patriotic flight of wines designed to complement the foods that many of you will be grilling on backyard barbecues over the weekend.
We'll start off with the white, a light Pinot Grigio fashioned for sipping on the patio or pairing with a fish dish and then get into the reds with a Monterey pinot noir, a Napa cabernet sauvignon and a zinfandel blended to match barbecued ribs or burgers. For the blue, we have a splendid Blue Rock Alexander Valley Baby Blue blend.
Please join your All-American host, Bill Callahan, and sample these wines and stop by our excellent meat department and pick up something to slap on the barbie.
Harvest Ranch El Cajon Wine Tasting Event:
Friday, July 4th, 2014  5pm – 7pm
Saturday, July 5th, 2014 3pm-5pm

759 Jamacha Road
El Cajon, CA 92019
619-442-0355
View Map
Featuring the "Red, White and Blue Wine Tasting"

This weekends selections: $15.00

Three Pears Pinot Grigio 2012     ($11.99 During Tasting)

Great summer wine that features aromatics of crisp pear, pippin apple and citrus. Nectarous pears, peaches and apples combine in a rich mouthful, complemented by a savory acidity.
Talbott Kali Hart Pinot Noir 2012    ($18.49 During Tasting)
This Monterey Pinot Noir is a bright pure fruit expression from estate grown grapes aged nine months in all French oak.  It's named in honor of the winemaker's daughter and offers delicious lush fruit flavors of cranberry, currant, plum, as well as hints of vanilla.
Blue Rock Baby Blue 2012    ($27.99 During Tasting)
This smooth blend of Cabernet Sauvignon, Merlot, Cabernet Franc, Malbec and Syrah grapes from Sonoma is an artisan production featuring all estate wine. Delicious and great with salmon, roast chicken or red meat.
Sean Minor Cabernet Sauvignon 2010    ($15.49 During Tasting)

A Napa Valley Cabernet Sauvignon that is a deep ruby color with aromas of raspberry, cassis and cigar box with flavors of blackberries, raspberries and ripe plum. The soft tannins and sweet oak balance lead to a long and lingering finish.
Rombauer Zinfandel 2012    ($25.49 During Tasting)

This vintage delivers classic Rombauer Zin with ripe boysenberry, clove, black pepper and hints of raspberry aromas leading to plush and velvety flavors of dark berry fruits and vanilla. A lengthy finish lingers for several minutes.