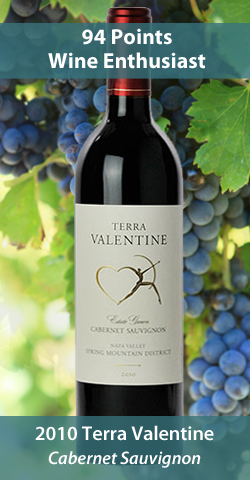 Fall is here, the holidays are coming, the weather is cooling, and the wine of choice switches from light and crisp to big and bold.  At El Cajon, we're gearing up for the season by adding lots of great Cabernets!
Join us Friday evening, as we taste a selection of the new, award winning Cabs that have recently arrived!
~ Patrick Campbell
Harvest Ranch El Cajon Wine Tasting:
Friday, October 11th, 2013 5pm – 7pm
759 Jamacha Road
El Cajon, CA 92019
619-442-0355
View Map
Cabernet Tasting
This weeks selections: $15.00

Fieldfare Chardonnay 2011   ($16.99 During Tasting)

Fieldfare tends to get gobbled up quickly by Central Coast locals. We're happy to have gotten our hands on some! Think red apple, citrus rind, and toasty vanilla, followed with deep pear and silky crème brûlée. 94 Points – Wine Enthusiast
Fisticuffs 2011   ($25.99 During Tasting)
Dark ruby color with tantalizing aromas of dark chocolate, cinnamon, espresso beans and black cherries, leading to a concentrated palate of blackberry, black raspberry and cassis. The tannins are fine grained and velvety, providing a full bodied wine with a lingering finish of baking spices, vanilla and black cherry.
Press Cellars 2010  ($33.99 During Tasting)
Juicy, rich berry flavors  balance with the gripping tannins and firm acidity, leading to a long, lingering finish.  A bold cabernet, that gets better and better the longer it opens.
Terra Valentine 2010   ($38.99 During Tasting)
Black currants and cedar mingled with loamy earth and sage on the nose followed by chewy bright fruit on the palate with a smooth and rich mocha finish. 94 Points – Wine Enthusiast
Smith Madrone 2007   ($39.99 During Tasting)

Complex flavors of blackberries, black currants, green olives, anise and cedar abound. It demonstrates the balance of the 2007 vintage and the ageability of Spring Mountain wines. 94 Points – W&S
Long Meadow Ranch 2009   ($39.99 During Tasting)

Sometimes these rich wines can be heavy, but this one combines tartness with its elaborate blackberry jam, anise and cedar wood flavors, which makes it sing. 93 Points – Wine Enthusiast
See you all Friday!