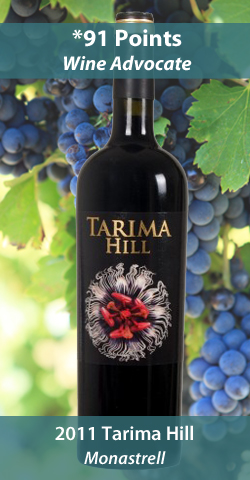 Who is Jorge Ordoñez?   He is the human dynamo who imports Spain's biggest, deepest wine portfolio to America. He provides a balanced spectrum of what he believes to be the best of Spanish wine available in America across all price ranges. He draws from an astonishing portfolio – 130 wines from 40 wineries.
More than a decade after the death of Franco in 1975, Spanish wine, once proud, had fallen to a regrettable state. However, the country's vineyards were like secret gardens, overflowing with old vines that could make superb wines, if only someone would care for them, separate the good from the bad, and not mix the grapes with indifferent ones to make mediocre wine.
Who would awaken the sleeping giant? Jorge Ordonez. Through the force of his personality and his practically limitless energy, Ordonez, just 45, has changed the Spanish wine world, and especially the American view of Spanish wines. He's an importer and merchant, dedicated to bringing the best of Spanish wine to America.
For Jorge it has been an uphill struggle from 1987 obscurity to the position he is in today. "When nobody cared about Spanish wines," he claims proudly, "I was there."  The world's most influential wine critic Robert Parker has twice named Señor Ordoñez Wine Personality of the Year, and called him one of the most influential wine personalities of the past twenty years.
Join us Friday at El Cajon, as Kevin Walsh of The Henry Wine Group leads us through the new Jorge Ordonez wines.
~ Patrick Campbell
Harvest Ranch El Cajon Wine Tasting:
Friday, November 1st, 2013  5pm – 7pm
759 Jamacha Road
El Cajon, CA 92019
619-442-0355
View Map
Spanish Tasting
This weeks selections: $15.00

Avancia Cuvee 2012   ($16.99 During Tasting)

Godello is an ancient variety from the area that was saved by a handful of producers who began farming it again in the 1970′s and brought back to commercial production in the early 2000′s.  Strong Atlantic climatic influences support Godello and help give it natural acidity and structure. 90 Points Steven Tanzer!
Garnacha de Fuego 2012    ($8.99 During Tasting)
This amazing wine boasts a sweet kiss of jammy black cherries intertwined with crushed rock notes that give the wine an undeniable minerality. As it hits the palate, a full-bodied, voluptuous texture takes hold and the flavor profile moves towards blacker fruits.  Parker gave it 92 pts last vintage!
Tarima Hill Monastrell 2011   ($16.99 During Tasting)
"The 2011 Tarima made from non-organic Monastrell is sensational. This full-bodied blockbuster boasts plenty of blue and black fruit notes, impressive purity and an enticing texture as well as length. It is hard to believe that wines such as this can be found for under $20 a bottle." 91 Points Wine Advocate!
Ramirez de la Piscina 2009    ($16.99 During Tasting)
Cherry-vanilla, dried flowers and tobacco on the nose, with a subtle mineral undertone. Fleshy red berry flavors are gently framed by toasty oak tannins. A silky, sweet, nicely balanced wine with finishing notes of red berry preserves and sexy oak. An impressive example of old-school Rioja. 91 Points Steven Tanzer!
Finca de Ganuza 2006    ($42.99 During Tasting)

Ramirez de Ganuza wines are counted in the handful of wines that have received perfect, 100 pt ratings from Robert Parker.  Fernando Remirez de Ganuza's philosophy inclines towards modernism with 80% French and 20% American oak, all new, used to age his wines, which are now justly celebrated throughout the world.  Previous vintage received 93 pts!
See you all Friday!