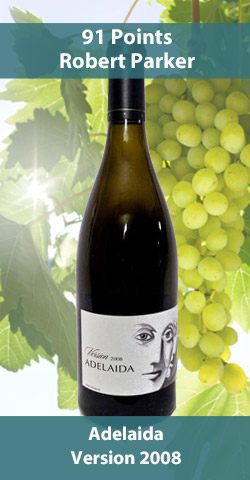 We've put together an interesting assortment of wines for this Friday (Saturday tastings will resume next week) that serve a variety of purposes. Take one to a restaurant (The Junction? No corkage fee), home for dinner or hold for a special occasion.
A budget-friendly, butterscotch Chardonnay will be followed by an elegant Chianti, a fruity California Grenache and a delicious Southern Rhone-style blend.
We'll wrap up with two new arrivals, The Paring Red Blend featuring some Screaming Eagle Oakville grapes and a winner red blend from Washington's Columbia Valley.
Please join your Friday Night Favorite, Bill Callahan, and our wonderful tasters who make Fridays such special experiences!
Harvest Ranch El Cajon Wine Tasting Event:
Friday, April 25th, 2014  5pm – 7pm ONLY!
759 Jamacha Road
El Cajon, CA 92019
619-442-0355
View Map
Featuring "The Friday Night Special Tasting"

This weekends selections: $15.00

Carmenet Chardonnay 2012   ($8.49 During Tasting)

A terrific bargain sipper with hints of apple, banana and vanilla, this opulent and sensual wine finishes with butterscotch and tropical fruit.
Frescobaldi Reserva Chianti Rufina 2008   ($22.99 During Tasting)
The nose shows sour cherry, raspberry, and dried plum and a long finish with abundant aromatic fruit, completes a harmonious, well-balanced elegance.
T-Vine Grenache 2009   ($26.99 During Tasting)
T-Vine was the first Napa winery to make wine from this varietal with fruit from high on Mt. Veeder as well as valley floor vineyards in Calistoga. With a bouquet of raspberry and cherry cola wine opens to a slight earthy component.
Adelaida Version 2008   ($29.99 During Tasting)

"The 2008 Version is an absolutely delicious, joyous red bursting with fruit. It is a relatively floral, red fruited wine considering the prevalence of Mourvedre and Syrah in the blend." – 91 Points Robert Parker
The Paring 2010   ($21.99 During Tasting)

This Bordeaux-inspired blend of 40% Cabernet Sauvignon, 25% Merlot, 15% Cabernet Franc, 10% Sangiovese, 6% Petit Verdot, 4% Syrah includes grapes from Screaming Eagle's Oakville vineyards and offers focused fruit flavors.
Novelty Hill Royal Slope Red Wine 2010   ($19.99 During Tasting)

Washington's Columbia Valley produced this tasty blend of 37% Merlot; 23% Syrah; 18% Cabernet Sauvignon; 10% Sangiovese; 5% Petit Verdot; 4% 
See you all this weekend!