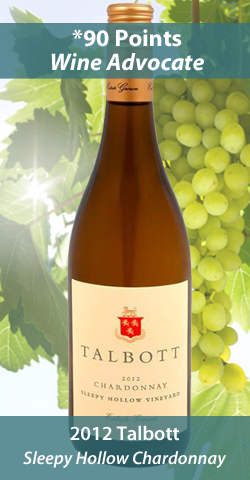 Hello Friends!
Throughout the history of wine-making and viticulture, the differences in quality between one plot of land and another have been closely observed. For instance, in Burgundy for decades now the highest quality vineyards receive the "Grand Cru ranking."  In the United States, however, single vineyard wines are recent phenomena.  Laws vary slightly, but a single vineyard designated wine is a wine produced entirely (or nearly entirely—U.S. law is 95 percent) from that vineyard. Therefore many estates select the very best grapes from their very best vineyards when bottling single vineyard wine.  Indeed, specific vineyards have become famous for their production and often grapes from these vineyards are sold to various "rockstar" winemakers who are eagerly seeking the highest quality grapes.
On both Friday and Saturday we will try five different single vineyard wines.  Both nights will feature five different wines (two white and three reds). The wines are entirely different on both evenings so feel free to join us for both tastings if you like.  On Friday the featured wine is the 2009 Wedell Hillside Vineyard Chardonnay, and on Saturday the 2009 Hawyood Los Chamizal Vineyard Cabernet will be our grand finale.
See you this weekend!
~ Jason Perry
Jonathan's Market La Jolla Wine Tasting:
Friday, December 6th, 2013 – 4pm – 7pm
Saturday, December 7th, 2013 – 4pm – 7pm
7611 Fay Avenue
(between Kline St & Pearl St)
La Jolla, CA 92037
Phone: 858.459.2677
View Map
Friday, December 6th, 2013 – 4pm – 7pm
Friday's Selections: $20.00 per person
Featuring "Single Vineyard Produced Wines":
2012 Alma Mia Leveroni Vineyard Sauvignon Blanc ($15.99)
At Levernoni Vineyards, Cooling afternoon winds and summer evening fog help create conditions that produce wines with classic acidity and structure, while displaying the lovely depth of flavor for which Carneros wines are renowned. This Wine has a nose of apricot, ripe pears, honey, and pineapple; The palate Shows rich peach, green apple, grapefruit, and green olives, with bright acidity crispy complex and well balanced finish.
2009 Wedell Hillside Vineyard Chardonnay ($79.99)
The Hillside Vineyard Chardonnay is all about Terrior. The wine is unlike any other Chardonnay from the Edna Valley Appellation. Although it has undergone 100% malolactic fermentation there is no hint of butter; and while it has been aged for a considerable amount of time in new French oak, the oak is complimentary but not overpowering. This Chardonnay has an incredible rich mouth feel, immersing you in a spectacular balance of oak, fruit and acidity with a lingering complex finish. Because it is so balanced, it is enjoyable now will age and mature beautifully for many years to come.
2009 Hitching Post Bien Nacido Vineyard Pinot Noir ($29.99)
Planted in 1973, the Bien Nacido Vineyard is one of the oldest Pinot Noir vineyards in the region, consisting of over 800 acres of planted vines. The maritime-influenced climate is conducive to growing the finest Chardonnay and Pinot Noir in the state. This wine is bright red in color with an expressive high-pitched bouquet that evokes red berries, cherry and dried rose, along with a spicy overtone. Sweet, oak-spiced raspberry and cherry flavors are firmed by notes of black pepper and licorice, with silky tannins adding support. Finishes with lingering floral notes.
2009 Casa Lapostolle Apalata Vineyard Cabernet ($24.99)
Apalta Vineyard is located in the wine-producing region of the Colchagua Valley, 200 km southwest of Santiago, 68 km away from the Pacific Ocean, between the Andes mountain range and the Coastal Cordillera. Juicy, showing a nice briary edge to the black cherry, red currant and roasted vanilla notes. This offers good grip on the finish, with the briar note hanging on. Drink now. – JM Wine Spectator – 88 Points
2008 T-Vine Monte Rosso Vineyard Cabernet ($49.99)
Nestled in the majestic Mayacamas Mountain range nearly 1,000 feet above the Sonoma Valley, is this vineyard that has been producing award-winning Cabernet Sauvignon for three generations. Situated on the bright red, volcanic soils of Mt. Veeder that give it its name, the Monte Rosso Vineyard is a California Heirloom vineyard, first planted in the 1890′s. The Tvine Cab has a nose that is captivating, with wild, spicy aromas and a hit of rose petal surrounding a core of rich dark fruit. The palate is full and round with a velvety mouth-feel and long, lingering finish. This is a special Cabernet. Only 200 cases made.
Saturday, December 7th, 2013 – 4pm – 7pm
Saturday's Selections: $20.00 per person
Featuring "Single Vineyard Produced Wines":
2011 Saxon Brown Cricket Creek Vineyard Semillon ($24.99)
Planted over 25 years ago at the north east end of the Alexander Valley, the vineyard is dry farmed and has a yield of less than two tons per acre, sitting on a bench that was once the Russian River. Nose: Pear, fig, ripe apple and slight melon with some sweet citrus & white blossom. Mouth: very bright entry, with a rich fruit cream finish.
2012 Talbott Sleepy Hallow Vineyard Chardonnay ($24.99)
Located in the stunning Santa Lucia Highlands, 13 miles south of Monterey Bay, this 565-acre hillside vineyard is divided into three separate vineyard parcels, Sleepy Hollow West, Sleepy Hollow South and Sleepy Hollow North. The juicy, lively 2011 Chardonnay Logan is a great value. It offers up great aromas of ripe peach, citrus, kiwi, toast and crushed stone to go with a medium-bodied, balanced mouthfeel that gains in richness and depth with air. Enjoy this rock-solid white over the coming 3-4 years. Drink now-2017." Jeb Dunnuck – Wine Advocate – 90 Points
2007 Miura Pisoni Vineyard Pinot Noir ($49.99)
Nestled between the dry creek beds and hills in the southern Santa Lucia Highlands are the vines at the Pisoni Vineyard and are intensely monitored by Gary Pisoni and his family. Like most of the wines from that vineyard, it has beautifully pure black raspberry and floral-infused black currant fruit with some sweet cherries, underbrush, and forest floor. With distinctive richness, full-bodied power, and an underlying earthiness (no doubt contributed by both the vineyard and the use of stems), this deep ruby/purple-colored wine actually needs about a year or two of bottle age, but it should drink well for up to a decade." – Robert Parker
2005 Casa Lapostolle Las Kuras Vineyard Syrah ($32.99)
Las Kuras vineyard is located in the Cachapoal Valley, 100 km south of Chile's capital, Santiago near the Andes Mountains range. This vineyard has 115 hectares of vines, planted from 1992 to 2000, including Cabernet Sauvignon, Sauvignon Blanc, and Syrah. It is dark, but pure and focused, with espresso-tinged tannins carrying the dark plum, briar, fig cake and bittersweet cocoa notes. Long, muscular finish is fine-grained and should cellar nicely- 2,070 cases made. –JM  Wine Spectator – 91 Points
2009 Haywood Los Chamizal Vineyard Cabernet ($54.99)
Los Chamizal Vineyards, located in the foothills above the city of Sonoma, was first planted in the 1970′s. Los Chamizal is sustainably farmed, using permanent crop cover, compost and organic fertilizers to nurture the soil. The Haywood 2009 has a ripe, opulent style, with rich, juicy plum, blackberry and wild berry flavors, showing touches of licorice, spice, cedar and light dusty earth. Tightly focused, offering mild tannins that give the flavors the right amount of traction. Drink now through 2024. 120 cases made. –James Laube Wine Spectator – 93 Points
Hope to see you all out this weekend!