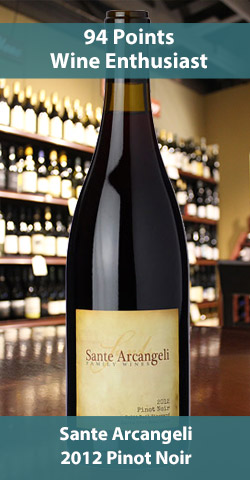 On Friday we have a special guest Sarah Curtwright who represents Bock Wine and Spirits.  She will be describing five new wines never before tasted at Jonathan's.  I tasted all of these personally and was particularly blown away by the Pinot Noir's in store for us.  The latter one sourced from the renowned Rochioli Vineyards. Please come out and share some of my newest acquisitions.
On Saturday we will be doing a little Tour de France.  Our tour will take us through the Loire Valley, Burgundy, Bordeaux, Bandol, and Chateauneuf du Pape.  Similarly to Friday we will be enjoying five wines never previously tasted at Jonathan's.  I am excited to share some of my newest finds with all of you.
~ Jason Perry
Jonathan's Market La Jolla Wine Tasting:
Friday, April 11th, 2014 – 4pm – 7pm
Saturday, April 12th, 2014 – 4pm – 7pm
7611 Fay Avenue
(between Kline St & Pearl St)
La Jolla, CA 92037
Phone: 858.459.2677
View Map
Friday, April 11th, 2014 – 4pm – 7pm
Friday's Selections: $20.00 per person
Featuring the wines of "Bock Distributors".
2010 Alysian Chardonnay ($39.99)
Bright aromas of lemon zest and tangerine literally "leap from the glass" and accurately predict the lean, vibrant Chablis-like structure and flavors that follow. This wine is bursting with lemon, lime and tangerine fruit that is wonderfully staged against a subtle backdrop of oak and roasted almonds. The finish is dry, crisp and nuanced; but firmly focused on a deep core of bright, citrus-based fruits. Impeccable balance and mouth-watering acidity make this wine an ideal companion to fresh oysters or spicy seafood.
2012 Sante Arcangeli Pinot Noir ($39.99)
Editors' Choice* With a pale color and mouthwatering acidity, this delicately structured Pinot goes well beyond its immediate flavors of raspberry tea, pomegranates, persimmons, orange peel, exotic spices and oak to offer a Burgundian touch of earth and mushrooms. There's also a firm, stony minerality on the palate. This gorgeous Pinot was produced in tiny quantities of 300 cases and will drink well over the next six years. Sante Arcangeli has made a 2012 Split Rail Vineyard, from the Santa Cruz Mountains that knocked my sox off." Steve Heimoff Wine Enthusiast 94 Points!
2010 Alysian Pinot Noir ($69.99)
When researching the history of Russian River Valley Pinot Noir, there is no more recognizable, admired or envied grower than Joe Rochioli. Considering very few wineries (including Williams Selyem, Gary Farrell, Rochioli and Alysian) receive allocations from his vineyard, we are indeed fortunate.  As is generally true with our winemaking style, this wine is an investment in time. Cool climate acidity and elegant structure provide the perfect framework for its abundant fruit components; which include fresh cherry, strawberry and plum. Always one of our most cellar-worthy and exciting releases from two of Russian River Valley's most coveted vineyards.
2010 Mira Flores Zinfandel ($27.99)
Muscular and beautifully layered, featuring black currant, loam and black olive aromas, with dense but rich flavors of wild berry, licorice and pepper that build toward the big but ripe tannins. Best from 2015 through 2021. 510 cases made. –TF Wine Spectator 91 Points!
2010 Anaba Syrah ($29.99)
The 2010 Anaba has a rich, earthy concoction, with loamy earth, dark berry, black licorice and smoke notes.  It offers a complex mix of flavors that are pure and persistent. Will Drink best from 2014 through 2024. Only 339 cases made. –JL Wine Spectator 90 Points!
Saturday, April 12th, 2014 – 4pm – 7pm
Saturday's Selections: $20.00 per person
Featuring the "Tour de France"

2012 Domaine Hippolyte Reverdy Sancerre ($26.99)
This wine is fermented in 100% stainless steel with 2-3 months lees contact which gives it a fuller mouthfeel.  It shows a very pure Sancerre aroma that is generous and fresh, without grassy edges.  The palate is expansive, with a fresh little lemony whisper which makes it a fabulous complement to simple fish dishes. The finish is long, dry and simply lip-smacking good.
2011 Domaine Prieur- Brunet Meursault ($54.99)
A 100% Chardonnay from Burgundy aged for 12 months in 25% new oak.  This wine combines the liveliness of Vireuils and the suppleness of Perchottes Vineyards.  It offers notes of white flowers, truffles, rhubarb, and toasted hazelnuts.  It displays an amazing complexity length and precision. It pairs well with poultry and hearty seafood such as halibut and sea bass.
2010 Chateau Macquin Saint Emilion ($24.99)
A Bordeaux blend of 80% Merlot, 10% Cabernet, and 10% Cabernet Franc aged for nine months in French oak. It is a garnet red in color with an intense nose of bright red fruits.  In the mouth it is fresh and rich and endowed with tannins of great intensity. This wine is a great pairing with red meats, game and fowl.
2008 Chateau Vannieres ($44.99)
Bandol is one of the oldest vineyard sites in France and Chateau Vannieres is classified as one of the most six prestigious wineries from there.  This wine is 95% Mouvedre and 5% Grenache, and pairs well with duck lamb and red meats.  Chateau Vannieres is a wine of great concentration but remains yet elegant.  It is also built to last and can be aged upwards of thirty years.
2009 La Celestiere Chateauneuf du Pape ($44.99)
"The dark ruby-hued 2009 Chateauneuf du Pape Tradition is a sexy, full-bodied, textbook offering with lots of black cherry liqueur intermixed with licorice, underbrush, spice box and pepper. Full-bodied and seductive with low acidity, but plenty of glycerin and flesh, it should be consumed over the next 6-8 years." Wine Advocate 92 Points!
Hope to see you this weekend.