Harvest Ranch Markets invite you to personally customize an assortment of goodies and special products into a beautiful and personal gift for that special someone. All baskets require a 24-Hour advanced notice for preparation.
You may also choose from one of our most popular gift baskets below by clicking on the thumbnails:
Gift Baskets

The Grand Gourmet Basket:
An impressive selection of wine, cheeses, salami, smoked salmon, cookies and crackers, olive oil, sauces and marinades, pasta, pate, preserves, nuts, olives and chocolates.

Coffee Break or Tea Time Basket:
A variety of coffees or breakfast and herb teas with an accompaniment of biscotti, cookies, tea biscuits, scones, shortbread, crumpets, Irish Cream and Amaretto, Cappuccino and flavored spoons and stirrers.

Happy Hour Basket:
Your wine or liquor choice with mixers, stuffed cocktail olives, Champagne or wine biscuits, pretzels, roasted nuts, cheese straws, napkins and garnishes.

Classic Fruit & Cheese Basket:
Fresh, ripe seasonal fruit, imported cheeses and crackers, cookies, nuts and chocolates. An optional addition may be Champagne or Wine.

French Kiss Basket:
A French wine or Champagne, French cheeses, pate and cornichons, French sausage with Dijon mustard, French biscuits, cookies and chocolates.

Taste of Italy Basket:
An Italian red wine, pasta, risotto and olive oil, Italian cookies and chocolates, Italian cheeses, salami and breadsticks, fresh tomatoes and garlic.
Call or stop by any one of our locations to customize your basket today.
Papyrus Greeting Cards and Gifts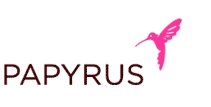 Papyrus was founded in the family kitchen of Marcel and Margrit Schurman in 1950. Inspired by a love of fine art, they had a vision for products of uncompromising quality, which provided the starting point from which genuine personal connections are made. They presented their products in an inviting gallery setting to encourage engagement with the products and with a friendly helpful staff.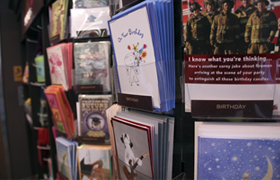 Papyrus believes in embracing all that life has to offer. We elevate everyday living and moments in that journey to become joyful events, visual statements and objects of beauty that convey a sense of self and punctuate the way we experience life.
Papyrus is charting a future shaped by modern, relevant and elegant design. Available at all Harvest Ranch Market stores, Papyrus offers an ever-expanding array of products including custom printed announcements, products for entertaining, greeting cards, gift wrap, gift bags, stationery, note cards, journals and unique gift products.
Harvest Ranch and Jonathan's Market Gift Cards: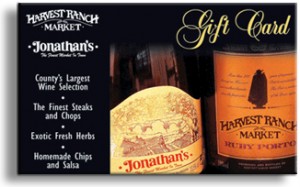 Our signature gift cards are a perfect gift for friends, family or as a customer Thank You. Stop by any of our locations today and pick a couple up.