Harvest Ranch and Jonathan's Markets have four convenient locations to serve you in San Diego County. Please click on the store location for a Google map.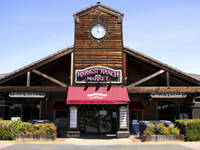 Harvest Ranch Market – El Cajon, CA
759 Jamacha Road
El Cajon, CA 92019
Phone: 619.442.0355
Store Hours: 8:00AM – 8:00PM Daily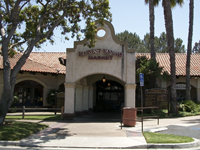 Harvest Ranch Market – Encinitas, CA
162 S. Rancho Santa Fe Road
Encinitas, CA 92024
Phone: 760.944.6898
Store Hours: 7:00AM – 8:00PM Daily
Jonathan's Market – La Jolla, CA
7611 Fay Avenue
(between Kline St & Pearl St)
La Jolla, CA 92037
Phone: 858.459.2677
Store Hours: 8:00AM – 8:00PM Daily
Note: As of December 31st, 2012 at 8:00pm, our Harvest Ranch Del Mar store has been closed. For wine tastings, and special events that you attended at Del Mar, stay tuned, we will be reviving those at our Jonathan's Market in La Jolla.
Contact Us
To contact us with any questions about products, our stores or events, or to request speciality items, please fill in the form below. Please do not email us about product opportunities or products you wish to sell in our stores. Please stop by or contact the store manager at a location nearest you. We will not respond to sales inquiries through our website.