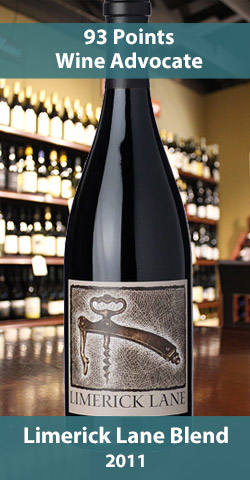 The Final Tasting
Friday 5-15-14 is the "Swan Song" for wine tastings here at Jonathan's Market.  The Swan Song is a metaphorical phrase for a final gesture, effort, or performance given just before death or retirement.  However, even though this is the final gesture here at Jonathan's, it will not be the end to the many relationships we have formed together.  I invite you to come out and enjoy Jason's selections to celebrate the good times we have shared and reminisce about some of our favorite moments.
See you this weekend.
~ Jason Perry
Jonathan's Market La Jolla Wine Tasting:
Friday, May 16th, 2014 – 4pm – 7pm
7611 Fay Avenue
(between Kline St & Pearl St)
La Jolla, CA 92037
Phone: 858.459.2677
View Map
Friday, May 16th, 2014 – 4pm – 7pm
Friday's Selections: $20.00 per person
Featuring "Jason's Selections"
2012 Barnett Chardonnay ($39.99)
The 2012 vintage of Sangiacomo Chardonnay has the typical bosque pear of other years, in addition buttered pecans, honeycomb, and lilies are present on the nose. There is a wonderful silkiness to the palette followed by flavors of passion fruit and papaya. Other flavors of pear and flint follow on the finish. There is some very good acidity here to balance the viscosity. The wine is wonderful in its youth and should age nicely over the next 4-5 years.
2011 Rusack Pinot Noir ($34.99)
This wine is packed with bright spicy flavors of strawberries, coffee, and caramel. This makes for a very approachable, food-friendly wine and a local favorite. The grapes for this Santa Barbara County Pinot Noir hail from two vineyards, both influenced by the cooling fog of the nearby Pacific and perfectly suited for growing Pinot Noir.
2011 Limerick Lane Blend ($44.99)
A blend of 63% Syrah and 37% Grenache (the latter from 40-year-old head-pruned vines), the 2011 Syrah/Grenache is Sonoma's version of a French Chateauneuf du Pape. It was aged in neutral oak and achieved 14.5% natural alcohol. Abundant notes of lavender, roasted herbs, kirsch liqueur, black currants, bouquet garni and roasted meat jump from the glass of this opaque ruby/plum-colored wine. Full-bodied, rich, textured and long, it should drink well for 5-6 years. Sadly, there are fewer than 400 cases of this beauty." Robert Parker Wine Advocate 93 Points!
2010 Peterson Zinfandel ($34.99)
Enticing aromatics of fresh-picked blackberries, subtle pepper and minerals mingle with rich oak notes. The silken entry quickly reveals an intense core of juicy blackberry pie laced with spicy pepper, just a hint of mocha and the trademark Bradford Mountain mineral essence. Supple tannins, plush oak and concentrated flavors seamlessly marry to provide a delicious, complex wine with a long, luscious finish.   Although this wine will pair well with many meals—like braised short ribs over creamy polenta or a slow-cooked venison roast—it is also can be enjoyed solo, savoring sip after sip.
2008 Forman Cabernet ($99.99)
"One of the better values in high end Napa Cabernet, the 2008 Cabernet Sauvignon Estate is a blend of 75% Cabernet Sauvignon and the rest Cabernet Franc and Petit Verdot. Elegant Bordeaux-like aromas of berries, loamy soil, graphite, mocha, black currants and cedar are followed by a medium-bodied, stylish wine with excellent texture, underlying floral notes and a long finish. Nearly as French-like as Napa's Dominus wines, it should age effortlessly for 10-15 years." Robert Parker
We hope to see you out for our final tasting!