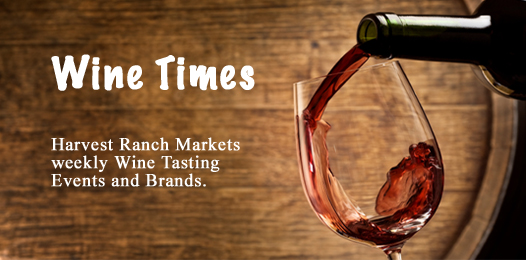 Wine Tasting Brands for this weekend's El Cajon and La Jolla events
Hello Friends.
Thank you for making our wine tasting events such a great success over the past month. Each week we are seeing new faces and getting to know and share some great wines and times with you.
This week we will be featuring several new wines which we are sure you will enjoy.
Our tasting selections are listed below for both La Jolla and El Cajon this week.
Thank you very much for your continued support!
- Jason Perry
Wine Specialist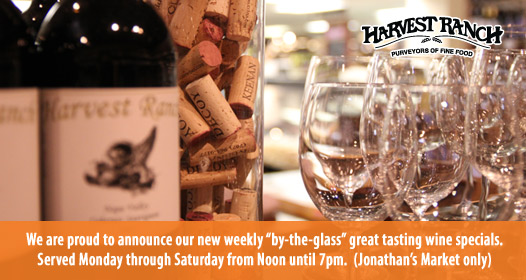 La Jolla Tasting Schedule:
7611 Fay Ave, La Jolla, CA 92037 – View Map
Friday, March 22nd, 2013 – 3:00 – 8:00pm
Saturday, March 23rd, 2013 – 3:00pm – 8:00pm
Contact: Jason Perry Email Jason
Wine's for this week:
Friday, March 22nd, 2013
Lineup: Featuring Wines of Keenan Winery! $20.00
"As I have written in the past, Michael Keenan has done a fabulous job of ratcheting up the quality of the wines from this Spring Mountain estate. Some of the finest wines of Napa Valley are emerging from Robert Keenan Winery." – Robert Parker
Here are the wine's we will be sampling:
2008 Keenan Chardonnay ($19.99) – The non-malolactic 2008 Chardonnay reveals lots of nectarine, orange blossom, citrus oil, and pear characteristics along with good acidity, a hint of minerality, and a medium-bodied, fresh, lively style. Drink it over the next several years. Their introductory Cabernet Sauvignon is a heck of a bargain from Napa Valley." Robert Parker – Wine Advocate 88 Points!
2007 Keenan Merlot ($29.99) – The seductive, soft, plush 2007 Merlot offers a luscious combination of herb-tinged mocha, chocolate-infused black cherry and currant fruit, plum, and anise. The complex aromas are followed by a lush, succulent wine with dark fruit flavors showing a hint of spicy oak. This beauty should drink well for 10-12 years." Robert Parker – Wine Advocate 89 Points
2006 Keenan Cabernet Franc ($59.99) – "Keenan is a marvelous source of top-notch Cabernet Franc, as evidenced by the above mentioned Mernet as well as the small quantity (350 cases produced) of their 100% Cabernet Franc, one of the finest made in California. The 2006 Cabernet Franc reveals an ethereal nose of bouquet garni, red and black currants, and a hint of spring flowers, followed by a layered, medium-bodied red that is remarkably light on its feet. The tannins are round and silky, and the finish is long and velvety. This beauty will be even better with several more years of bottle age, and it should evolve for 15+ years." Robert Parker – Wine Advocate 91 points
2005 Keenan Mernet ($99.99) – "Another stylish offering is the 2005 Mernet Reserve, a blend of 50% Cabernet Sauvignon and 50% Merlot (350 cases). It exhibits a deep ruby/purple hue in addition to an attractive bouquet of white chocolate, licorice, and sweet blueberry and red cherry fruit, medium to full body, and well-integrated tannin, acidity, and wood. This Margaux-like red can be enjoyed over the next 10-15 years." Robert Parker – Wine Advocate 94 Points!
ALL FEATURED WINES AVAILABLE 15% OFF TODAY ONLY!
Saturday, March 23rd, 2013
Lineup: Featuring Wines of the Pacific Northwest! $20.00
Here are the wine's we will be sampling:
2007 Cote Bonneville Chardonnay ($49.99) – "The 2007 Chardonnay DuBrul Vineyard Estate was barrel-fermented and aged sur lie for 17 months in French oak before bottling without fining or filtration. Light gold in color, it offers up an alluring bouquet of toasty oak, mineral, lemon, white peach, poached pear, and hazel nut. Creamy and round on the palate, it has outstanding depth, ripe succulent fruit, good balance, and a lengthy finish. It will evolve for 1-2 years and drink well through 2014." Jay Miller – Wine Advocate 91 Points!
2008 Domaine Serene Yamhill Cuvee ($42.99) – "The 2008 Pinot Noir Yamhill Cuvee is medium ruby in color with an expressive nose of spicy red fruits and considerable terroir character. On the palate the fruit leans to the dark side of the spectrum with intense black cherry and black raspberry flavors as well as excellent grip, balance, and length. This tasty effort can be enjoyed now but has the stuffing to evolve for 2-3 years." Jay Miller – Wine Advocate 91 Points!
2006 Tori Mor Dundee Hills Select Pinot Noir ($49.99) – "The 2006 Pinot Noir Dundee Hills Select is dark ruby in color with red and black cherry, black raspberry, damp earth and spice box aromatics. Silky-textured, round, and dense, the wine has excellent depth and grip, followed by a lengthy, fruit-filled finish. Drink it over the next five to six years." Robert Parker – Wine Advocate 91 Points!
2009 Leonetti Merlot ($89.99) – "The 2009 Leonetti Merlot displays inviting aromas of balsam wood, earthy minerals, spice box, black currant and blackberry. This sets the stage for a velvety-textured, layered, succulent wine that has impressive volume and length. It will provide prime drinking from 2013 to 2024." Jay Miller – Wine Advocate 93 Points!
El Cajon Tasting Schedule:
759 Jamacha Road, El Cajon, CA 92019 – Click here for Map – (619) 442-0355
Friday, March 22nd, 2013 – 5:00-7:00pm.
Please note that to be included in our tastings in El Cajon all registrations must be made before 6:30pm.
Contact: Claire Peterson Email Claire
Wine's for this week:
Friday, March 22nd, 2013
Lineup: Featuring Wines of Italy! $15.99
Here are the wine's we will be sampling:
Danzante Pinot Grigio 2011 Italy ($12.99) – Boasts a luminous straw-yellow color with generous gold highlights. The bouquet offers delicate floral notes followed by intense aromas of fresh citrus fruit, hints of pineapples and papaya. A crisp vein of tasty acidity adds to the fine balance of all of its components. A very leisurely finish ends on a subtle note of crisp fruit. Delightful as an aperitif. Pairs nicely with wide variety of seafood or white meat dishes, as well as with fresh and creamy cheeses. Alcohol by volume: 12.0%
Terlano Chardonnay Alto Adige 2009 Italy ($22.99) – Wine Spectator: "A pleasant Chardonnay, offering clean, juicy acidity bolstering white peach, Gala apple and smoke notes. Light-bodied and easy to drink, with a modest finish. Drink now. Tasted twice, with consistent notes. Wine Advocate: "The 2009 Chardonnay delivers good varietal character in a mineral-driven, taut style. This un-oaked Chardonnay is best enjoyed on the young side.
2009 'Rian' Dolcetto d'Alba DOC ($24.99) – Rian is an ideal wine to be had everyday. It is persuasive and full, pairing best with tomato sauce pastas and grilled meat. Like all of the other wines from Cascina Bruciata, the Rian has great personality: On the nose, there are hints of spice along with wild fennel and fruit, especially that of well-ripened plums. This wine is deep yet surprisingly easy to drink. The Dolcetto Rian is one of the best in relation to quality and price.
Riondo Amarone 2008 Veneto, Italy ($29.99) – Amarone della Valpolicella is an intensely flavored dry red wine made from dried (passito) grapes. It is made in the Veneto region of north-eastern Italy, and is arguably the region's most prestigious red wine. Winemaker's notes: Our Amarone offers aromas of freshly crushed currant with a slight raisin edge. It's full-bodied and silky-textured, with loads of concentrated black fruit and spice on its long, super clean and delicious finish.
2006 Basilisco Aglianico ($39.99) – "The 2006 Aglianico del Vulture Basilisco is a fabulous wine loaded with varietal character. Juicy dark cherries, plums, spices, leather, earthiness and game come together in this unusually supple, refined wine from Basilisco. The finish is equally composed, with superb integration of aromatics, fruit and structure. This is a highly enjoyable red from Basilicata's Vulture district. Needless to say, it is highly recommended. Anticipated maturity: 2010-2016." Antonio Galloni – Wine Advocate 91 Points!
Share: Please forward this email to any of your wine loving friends and family members by clicking on the Forward To a Friend link at the bottom of the page under the Harvest Ranch Market address. Also, make sure if you are on Facebook and Twitter to link up with us to receive updates.
Wine Pairings: In case you haven't checked out our website before, we have a wine pairings section there which you can use as a quick reference guide when pairing your wines.
If you should have any questions regarding our wine tasting events feel free to call or email Jason Perry in La Jolla or Claire Peterson in El Cajon.
Sincerely,
The Wine Team