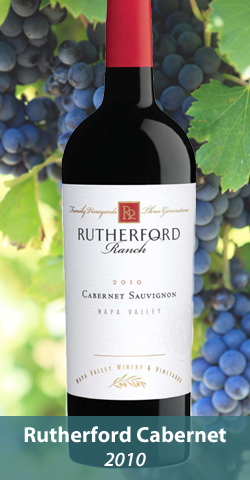 On Friday we will have two different wineries here to present there selections.  The two wineries are Encanto winery featuring wines from Carneros and Rutherford, and Alximia Winery located in the Guadalupe Valley near Ensenada. We will get the opportunity to taste some limited production wines from wineries concentrating on quality as opposed to quantity.
On Saturday we will taste three whites and two reds from winemaker Peter Seghesio.  Peter has been immersed in the culture of winemaking since the day he was born. He grew up in the vineyards, working alongside his father and uncles farming grapes and producing wine.  He has a passion for Italian varietals in addition to maintaining the family tradition of producing world class Zinfandel.
See you this weekend.
~ Jason
Jonathan's Market La Jolla Wine Tasting:
Friday, September 6th, 2013 – 4pm – 7pm
Saturday, September 7th, 2013 – 4pm – 7pm
7611 Fay Avenue
(between Kline St & Pearl St)
La Jolla, CA 92037
Phone: 858.459.2677
View Map
Friday, September 6th, 2013 – 4pm – 7pm
Friday's Selections: $20.00 per person
Featuring the wines of Encanto and Alximia Wineries:
Encanto Vineyards, or Enchanted Vineyards as the name translates from Spanish, are located in both the Carneros Region of Napa Valley and the Big Valley appellation of Lake County in Northern California.  The Carneros Region has a climate similar to Burgundy in France ­­ prime conditions for growing Pinot Noir grapes. The soils of Lake County provide the perfect terroir for producing Sauvignon Blanc grapes. Both regions offer distinct characteristics that we are proud to capture in our wines.
2010 Encanto Lake County Estate Sauv Blanc ($21.99)
Our Sauvignon Blanc starts out with warm tropical aromas of mango and passion fruit and is underlined by a well-weighted palate of kiwi, stone fruit and minerality. Soft acidity adds a nice balance to a refreshing crisp finish. A perfect quaffing wine on a summer day or anytime you need a little Encanto in your life!
2010 Encanto Vinyds. Carneros Pinot Noir ($34.99)
This Pinot is a dark ruby garnet color. It shows intriguing aromas of pistachio brittle, macaroon, melted wax, and cherry chutney with a supple, dry-yet-fruity medium-to-full body and a long, mouthwatering cranberry, spice, and earth finish.
2010 Rutherford Cabernet ($64.99)
No tasting notes at this time!
Alximia Winery is a small family owned boutique winery in the Guadalupe valley near Ensenada, Baja California Mexico that is owned by Manuel Alvarez and his family. Their wines are mostly non-traditional blends that make the best of the Italian & Spanish varietals that grow so well in these hot wine valleys. Alvaro (the winemaker) is considered one of the best up & coming winemakers in Mexico and his wines have received multiple accolades – being rated 89 to 95 by Mexico's top sommeliers and wine guides.
2010 Sendero ($29.99)
(ELEMENT: Earth / Petit Verdot, Zinfandel, Cabernet Sauvignon, Tempranillo / Aged 12 months in French oak). A complex wine with nice fruit flavors mixed with aromas of pepper; fresh blackberry and strawberry aroma stand out, with a hint of lavender, violet and menthol. Good aromatic intensity that lasts. The balance with the barrel is very nice.
2010 Axima Pira ($29.99)
(ELEMENT: Fire / 100% Barbera / Aged 15 months in French oak). Intense and clean nose with delicate notes of cinnamon and fresh plum. Excellent aromatic development that reflects an impeccable wine-making process. The balance with the barrel is very nice; you can smell the fruit accompanied by spicy notes like cinnamon and cocoa.
2010 Magma ($49.99)
(ELEMENT: Fire & Earth / Carignan – Sangiovese / Aged 13 months in French oak). A wine with great complexity but that is also very elegant. You can smell the ripe red fruits like prunes and red fruit compote. The balance with the barrel is very nice; we find how the fruit is accompanied by notes of toast and hints of chocolate. This wine is aromatically very interesting.
Saturday, September 7th, 2013 – 4pm – 7pm
Saturday's Selections: $20.00 per person
Featuring wines of Peter Seghessio

2011 Pinot Grigio ($22.99)
Pinot Grigio was part of that plan to grow intriguing varieties in the best and most appropriate sites. Noted for its unusual grayish/pink clusters and shared lineage with Pinot Noir, Pinot Grigio is well-suited to the cooler climate of the Russian River Valley. Flavors of sweet melon and juicy white peaches.  Firm acidity with clean finish.
2012 Costiera ($24.99)
The 2012 Costiera White is 83% Pinot Grigio and 17% Vermantino.  It has enticing aromas and flavors of pears, stone fruit and citrus.  The wine is richly textured, and has a complexity on the palate balanced by crisp acidity and clean finish.
2011 Journeyman Chardonnay ($54.99)
Our family set out to craft a Chardonnay with the mineral vibrancy of White Burgundy while retaining the layers of texture and opulence that have defined the Russian River AVA. From this perspective, we sought to expand the range of energy and depth of flavor through varied, exceptional fruit sources and employing two different modes of fermentation, both barrel and concrete egg. The result is a wine of structured elegance with nuances of green apple, stone fruit, wet limestone and honeysuckle, with layered sweetness from refined oak components.
2010 Rockpile Zinfandel ($37.99)
"The 2010 Zinfandel Rockpile bursts from the glass with racy red raspberries, flowers, mint, cinnamon and sweet tobacco. The Rockpile is one of the more feminine, sensual wines in this range, but it, too, has excellent balance and plenty of early appeal. Anticipated maturity: 2013-2018" Robert Parker – Wine Advocate – 88 Points!
2010 Cortina Zinfandel ($42.99)
Cortina, the dominant soil type of our vineyard, is a gravelly loam that contributes to Dry Creek Valleys reputation as one of the finest places in the world to grow Zinfandel. Good fruit concentration and elegance with supple mid-palate dark fruit. Raspberry, black currant and subtle pomegranate flavors with white chocolate undertones distinguished varietal appeal. Aromas of black raspberry and mineral with a hint of violet. Ripe acidity, integrated tannins and structured to last. 94 Points – Wine Advocate / 93 Points – Wine Spectator!
Hope to see you all out this weekend!