On request this Friday night we will do a battle of domestic Pinot Noir.  We will begin with a fantastic lush and creamy Longwood Chardonnay before diving into four Pinot's from various regions.  They include the Santa Barbara County 2012 Lea, the Russian River 2010 Athair, the Willamette Valley 2009 Domaine Serene, and finally the Sonoma Coast 2011 Flowers.  Come and join us to see which Pinot Noir will rein supreme.  All featured wines are available 15% off for one day only.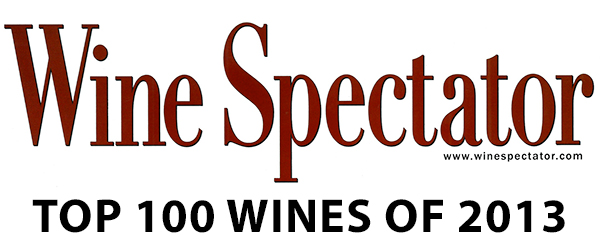 The Wine Spectator magazine recently released its 2013 Top 100 Wines.  On Saturday our fortunate wine tasters will get the opportunity to taste five of the wines that made the list.  It is an opportunity we rarely get the chance to do.  The wines consist of one white (a Washington Riesling from Charles Smith Wines) and four reds.  The Reds include: A-Z Willamette Valley Pinot Noir, Greywacke New Zealand Pinot Noir, Epoch Estates Red Blend, and finally Hewitt Napa Valley Cabernet.  The Hewitt landed in the top 10 this year!!! The wines are very limited, and I cannot guarantee that we will have many available for purchase, and therefore we will not be offering them at the 15% off discount for this one time tasting event.
~ Jason
Jonathan's Market La Jolla Wine Tasting:
Friday, December 13th, 2013 – 4pm – 7pm
Saturday, December 14th, 2013 – 4pm – 7pm
7611 Fay Avenue
(between Kline St & Pearl St)
La Jolla, CA 92037
Phone: 858.459.2677
View Map
Friday, December 13th, 2013 – 4pm – 7pm
Friday's Selections: $20.00 per person
The Battle of Domestic Pinot Noirs
2011 Longwood Napa Valley Chardonnay ($34.99)
"There's plenty to admire in this Chardonnay, from the dryness and acidic structure to the subtle, complex range of citrus and tropical fruit flavors. The creamy, leesy mouthfeel makes it lush." Steve Heimoff – Wine Enthusiast 89 Points!
2012 Lea Santa Barbara County Pinot Noir ($29.99)
The 2012 Pinot Noir Santa Rita Hills is a winner. Perfumed and loaded with fruit, it offers up beautiful purity, vibrant acidity and a pure silk texture that's hard to resist. Crushed berries, flowers and spice are just some of the nuances here and this has a decidedly upfront, delicious profile that will be ideally suited for drinking over the coming 4-5 years. Drink now-2018." Jeb Dunnuck – Wine Advocate 92 Points!
2010 Athair Russian River Pinot Noir ($34.99)
This wine wonderfully expresses the "terroir" of the Russian River Valley, with bright red fruit dominating but accompanied by earthy undertones. It shows flavors of bright raspberry, currant, dark cherry and vanilla. Hints of tobacco leaves and cloves merge with the vibrant fruit flavors creating an intricate and rich balance ending in a long dark finish.
2009 Domaine Serene Willamette Vly Pinot Noir ($44.99)
"It is firm in texture, featuring mildly chewy tannins around the butterscotch-accented blackberry flavors. The wine finishes with refinement. Will drink best from 2013 through 2017. 5,000 cases made." –HS  Wine Spectator 89 Points!"The Serene 2009 Pinot Noir Yamhill Cuvee offers sweeter red berry flavors than does the corresponding 2010, with brown spice accents and nicely integrated tannic chew. Pure-fruited and with ample finishing juiciness, this betrays none of its vintage's weak sides and ought to drink well for another several years." JS Wine Advocate 89 Points!
2011 Flowers Sonoma Coast Pinot Noir ($49.99)
A model of total elegance and class, the 2011 Pinot Noir from Flowers is absolutely gorgeous. Savory herbs, crushed flowers, licorice, salt, orange peel, mint and plums are all woven together in the glass. Today, the 2011 is impeccably crafted and flat-out gorgeous. Although very much a medium-bodied wine, I would not at all be surprised to see the 2011 blossom with more time in bottle. This is an impressive effort. Unfortunately, the Sonoma Coast was the only 2011 Flowers Pinot I was able to taste, but based on this effort, 2011 is certainly shaping up well here. Anticipated maturity: 2013-2021." Antonio Galloni Wine Advocate 91 Points!
Saturday, December 14th, 2013 – 4pm – 7pm
Saturday's Selections: $20.00 per person
Wine Spectators 2013 Top 100 Wines
2012 Charles Smith Kung Fu Riesling ($12.99)
Lovely, expressive, bright and vibrant, with apple, lime and citrus blossom flavors, persisting enticingly as the off-dry finish lingers against natural acidity. Drink now through 2015. 70,600 cases made. –HS Wine Spectator 90 Points!
2011 A to Z Pinot Noir ($19.99)
This sleek red is tightly packed, with delicate layers of cherry, tobacco and cocoa flavors that mingle against refined tannins, persisting pleasantly on the light-stepping finish. Drink now through 2017.—H.S. Wine Spectator 90 Points!
2011 Greywacke Pinot Noir ($39.99)
Elegant, with supple, fresh and lively flavors of raspberry and cherry, meshing harmoniously with details of clove, forest floor, tobacco leaf, pepper and dried lavender that echo on the long, lingering finish. Drink now through 2024. 500 cases imported.—M.W. Wine Spectator 93 Points!
2010 Epoch Estates Red Blend ($49.99)
Combines richness with subtlety and finesse, weaving together fresh earth, chocolate-covered espresso bean and vivid dark berry flavors with touches of hazelnut, gliding to a long, graceful finish. Syrah, Grenache, Mourvèdre and Tempranillo. Drink now through 2022. 1,699 cases made.—James Laube Wine Spectator 93 Points!
2010 Hewitt Cabernet ($99.99)
Deliciously pure, rich and deep, featuring tiers of spicy red berry, blackberry and red and black licorice flavors, with pretty wilted rose scents and a long, seamless finish that slowly reveals an underlying tannic grip. Drink now through 2026. 2,592 cases made.—James Laube Wine Spectator 95 Points!
Hope to see you all out this weekend!